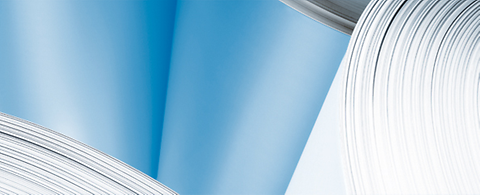 ANDRITZ to supply the fifth pressurized refining system within two years to Thailand
2017/07/11
International technology Group ANDRITZ has received an order from S. Kijchai Enterprise PCL (SKN), Huay-Yang, Thailand, to supply another pressurized refining system for MDF (medium-density fiberboard) production line II at the mill in Rayong, Thailand.
Start-up is scheduled for June 2018. The pressurized refining system has a capacity of 30 bdmt/h and will process 80-100% rubberwood and 0-20% fruitwood as raw material.
In addition to successful operation of the first line delivered by ANDRITZ in April 2012, key factors in the decision-making process also included the exceptional, internationally tried and tested technology and processes that ANDRITZ offers worldwide for the panelboard industry. Predominant features of the ANDRITZ pressurized refining systems are highly efficient pre-steaming, excellent dewatering in the plug-screw feeder, and low electricity and thermal energy consumption by the overall system. This is the 13th line to be supplied by ANDRITZ to Thailand, five of which were delivered within the past two years alone.
S. Kijchai Enterprise PCL (SKN) is a leading international producer of particle board and medium-density fiberboard, which are used as wood substitute materials in furniture manufacturing and many other applications. The company is well-recognized in Asia, serving the needs of both the domestic and the overseas markets.
– End –
The ANDRITZ GROUP
ANDRITZ is a globally leading supplier of plants, equipment, and services for hydropower stations, the pulp and paper industry, the metalworking and steel industries, and for solid/liquid separation in the municipal and industrial sectors as well as for animal feed and biomass pelleting. Other important business segments include automation and service business. In addition, the international Group is also active in the power generating sector (steam boiler plants, biomass boilers, recovery boilers, and gasification plants) and in environmental technology (flue gas cleaning plants) and offers equipment for the production of nonwovens, dissolving pulp, and panelboard as well as recycling plants. The publicly listed technology Group is headquartered in Graz, Austria, and has a staff of approximately 25,200 employees. ANDRITZ operates more than 250 sites in over 40 countries.
ANDRITZ PULP & PAPER
ANDRITZ PULP & PAPER is a leading global supplier of complete plants, systems, equipment, and comprehensive services for the production and processing of all types of pulp, paper, tissue, and cardboard. The technologies cover the processing of logs, annual fibers, and waste paper; the production of chemical pulp, mechanical pulp, and recycled fibers; the recovery and reuse of chemicals; the preparation of paper machine furnish; the production of paper, tissue, and cardboard; the calendering and coating of paper; as well as the treatment of reject materials and sludge. The service offering includes system and machine modernization, rebuilds, spare and wear parts, on-site and workshop services, optimization of process performance, maintenance and automation solutions, as well as machine relocation and second-hand equipment. Biomass, steam, and recovery boilers, as well as gasification plants for power generation, flue gas cleaning plants, plants for the production of nonwovens, dissolving pulp, and panelboard (MDF), as well as recycling plants are also part of this business area.