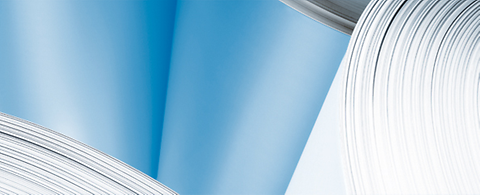 ANDRITZ with successful upgrade of two screw presses for Metsä Board Joutseno
2017/10/04
International technology Group ANDRITZ has successfully started up another upgraded screw press installed at the Joutseno mill of Metsä Board, Finland. This upgrade follows a separate screw press rebuild for Metsä Board Joutseno that was completed successfully in late 2016.
The rebuild of both screw presses (#21 and #22) included installation of a new Low-Energy Screw Shaft (LESS) as well as split grooved baskets for the medium-pressure zone in order to widen the operating window of the presses and allow higher production rates. The design of the LESS enables a new compression curve, resulting in a higher throughput at the same installed power.
The screw press upgrades are part of the step-by-step optimization of the BCTMP (bleached chemi-thermomechanical pulp) process that is currently in progress, with the overall aim of improving the availability of the plant. Press #21 is used as a wash press, and press #22 acts as a secondary stage in the washing process.
Metsä Board is a leading European producer of premium fresh fiber paperboards, including folding boxboards, food service boards, and white kraftliners. The company is part of Metsä Group, a Finnish forest industry group that operates in some 30 countries. The Joutseno mill produces BCTMP for Metsä Board's own board mills and has a production capacity of 320,000 t/a.
– End –
The ANDRITZ GROUP
ANDRITZ is a globally leading supplier of plants, equipment, and services for hydropower stations, the pulp and paper industry, the metalworking and steel industries, and for solid/liquid separation in the municipal and industrial sectors as well as for animal feed and biomass pelleting. Other important business segments include automation and service business. In addition, the international Group is also active in the power generating sector (steam boiler plants, biomass boilers, recovery boilers, and gasification plants) and in environmental technology (flue gas cleaning plants) and offers equipment for the production of nonwovens, dissolving pulp, and panelboard as well as recycling plants. The publicly listed technology Group is headquartered in Graz, Austria, and has a staff of approximately 25,400 employees. ANDRITZ operates more than 250 sites in over 40 countries.
ANDRITZ PULP & PAPER
ANDRITZ PULP & PAPER is a leading global supplier of complete plants, systems, equipment, and comprehensive services for the production and processing of all types of pulp, paper, tissue, and cardboard. The technologies cover the processing of logs, annual fibers, and waste paper; the production of chemical pulp, mechanical pulp, and recycled fibers; the recovery and reuse of chemicals; the preparation of paper machine furnish; the production of paper, tissue, and cardboard; the calendering and coating of paper; as well as the treatment of reject materials and sludge. The service offering includes system and machine modernization, rebuilds, spare and wear parts, on-site and workshop services, optimization of process performance, maintenance and automation solutions, as well as machine relocation and second-hand equipment. Biomass, steam, and recovery boilers, as well as gasification plants for power generation, flue gas cleaning plants, plants for the production of nonwovens, dissolving pulp, and panelboard (MDF), as well as recycling plants are also part of this business area.