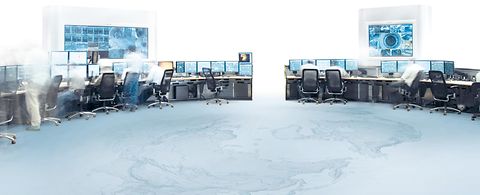 ANDRITZ AUTOMATION opens two new offices to expand its presence in North America
2017/07/10
ANDRITZ AUTOMATION, part of international technology Group ANDRITZ, has opened two new US locations in Pensacola, Florida, and Eugene, Oregon, thus demonstrating its commitment to provide its customers with individual and local support.
The local teams are committed to delivering progressive solutions and high-quality support for their customers' electrical, control, and instrumentation systems in those regions.
"The decision to increase our presence in the US was a strategic step in our business growth strategy," said Milind Karkare, Senior Vice President for the ANDRITZ AUTOMATION Solutions division, which is responsible for serving the automation, electrification, instrumentation, and training needs for a wide range of industries, including local pulp and paper, mining, and lime customers. "These two locations bring us closer to our customers and also increase our ability to serve current and future markets as well as new industries".
Address and contact details of the two new offices:
ANDRITZ AUTOMATION, Pensacola, Florida:
Contact: Mr. Stephen Stepp, Branch Manager
Email: Stephen.Stepp@andritz.com
Mobile: +1 (850) 460 4436
ANDRITZ AUTOMATION, Eugene, Oregon
Contact: Mr. Carl Robichaud, Branch Manager
Email: Carl.Robichaud@andritz.com
Mobile: +1 (541) 213 1791
The ANDRITZ GROUP
ANDRITZ is a globally leading supplier of plants, equipment, and services for hydropower stations, the pulp and paper industry, the metalworking and steel industries, and for solid/liquid separation in the municipal and industrial sectors as well as for animal feed and biomass pelleting. Other important business segments include automation and service business. In addition, the international Group is also active in the power generating sector (steam boiler plants, biomass boilers, recovery boilers, and gasification plants) and in environmental technology (flue gas cleaning plants) and offers equipment for the production of nonwovens, dissolving pulp, and panelboard as well as recycling plants. The publicly listed technology Group is headquartered in Graz, Austria, and has a staff of approximately 25,200 employees. ANDRITZ operates more than 250 sites in over 40 countries.
ANDRITZ AUTOMATION
More than 2,000 ANDRITZ employees worldwide develop automation solutions and products for digitization and networking of systems and components. ANDRITZ AUTOMATION helps industrial facilities around the world to realize their full potential by maximizing output, minimizing costs, and optimizing operations. The experienced ANDRITZ AUTOMATION team focuses on the design of electrical, control, and instrumentation systems, drawing on some of the world's leading simulation, advanced process control, and operator training tools.