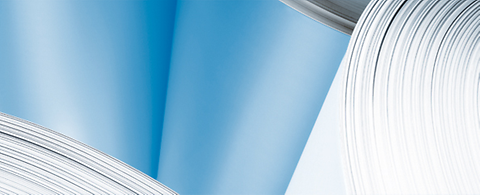 ANDRITZ to acquire Paperchine, USA
2017/05/31
International technology Group ANDRITZ has signed a contract for acquisition of Paperchine, Inc., owned by AstenJohnson Holdings Ltd., headquartered in Charleston, SC.
Paperchine and its subsidiaries have approximately 180 employees in total and manufacturing facilities in the USA (Rockton, IL, Springfield, MA, and Tucker, GA), Canada (Vancouver), Thailand (Bangkok), and Germany (Maintal). The purchase is subject to approval by the antitrust authorities and is expected to be closed by the end of June 2017.
Paperchine is a global supplier of highly engineered equipment and services to the paper industry's leading manufacturers. For ANDRITZ, the acquisition of Paperchine strengthens its presence in North America and adds new products, such as the horizontal GapFormer, SigmaPro headbox, dewatering elements (former Johnson Foils), moisturizer (former VIB), and related service to its offerings for international clients. "We are very excited about this complementary acquisition that extends the ANDRITZ product range for paper and board machines," says Michael Pichler, SVP ANDRITZ Global Pulp Drying and Paper Division Manager.
AstenJohnson CEO, Kevin Frank, comments: "The sale of Paperchine fits with our strategy to focus on growth in technical textiles, including paper machine clothing, advanced fabric, and nonwovens. Our friends and associates at Paperchine have successfully positioned the company as a leading global brand. They will have the opportunity to continue to grow with the support of ANDRITZ, while building on the strong foundation they have established as a part of the AstenJohnson family."
The two companies are excited to be working together on a formal marketing alliance with the equipment supplied by Paperchine and ANDRITZ to better support paper industry customers. More details will be forthcoming as the agreement is finalized.
– End –
The ANDRITZ GROUP
ANDRITZ is a globally leading supplier of plants, equipment, and services for hydropower stations, the pulp and paper industry, the metalworking and steel industries, and for solid/liquid separation in the municipal and industrial sectors as well as for animal feed and biomass pelleting. Other important business segments include automation and service business. In addition, the international Group is also active in the power generating sector (steam boiler plants, biomass boilers, recovery boilers, and gasification plants) and in environmental technology (flue gas cleaning plants) and offers equipment for the production of nonwovens, dissolving pulp, and panelboard as well as recycling plants. The publicly listed technology Group is headquartered in Graz, Austria, and has a staff of approximately 25,200 employees. ANDRITZ operates more than 250 sites in over 40 countries.
About AstenJohnson
AstenJohnson is a global manufacturer of pulp & paper machine clothing, advanced and filtration fabrics, filaments, and nonwoven fabrics for filtration, automotive, cure-in-place piping and composites. As a supplier to the paper industry since 1790, it has a thorough knowledge of technical textiles and processes – and knows how to apply its expertise to help customers be more profitable. The company employs approximately 2,000 people. Its corporate headquarters are in Charleston, South Carolina, USA.
ANDRITZ PULP & PAPER
ANDRITZ PULP & PAPER is a leading global supplier of complete plants, systems, equipment, and comprehensive services for the production and processing of all types of pulp, paper, tissue, and cardboard. The technologies cover the processing of logs, annual fibers, and waste paper; the production of chemical pulp, mechanical pulp, and recycled fibers; the recovery and reuse of chemicals; the preparation of paper machine furnish; the production of paper, tissue, and cardboard; the calendering and coating of paper; as well as the treatment of reject materials and sludge. The service offering includes system and machine modernization, rebuilds, spare and wear parts, on-site and workshop services, optimization of process performance, maintenance and automation solutions, as well as machine relocation and second-hand equipment. Biomass, steam, and recovery boilers, as well as gasification plants for power generation, flue gas cleaning plants, plants for the production of nonwovens, dissolving pulp, and panelboard (MDF), as well as recycling plants are also part of this business area.