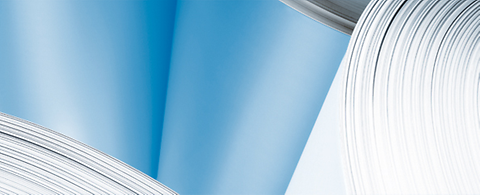 ANDRITZ successfully starts up MDF line supplied to Panel Plus MDF Co. Ltd.
2017/12/18
International technology Group ANDRITZ has successfully started up the MDF line II supplied to Panel Plus MDF Co. Ltd., based in Bangkok, Thailand, for its mill in Hat Yai.
The pressurized refining and chip washing system supplied by ANDRITZ is the centerpiece of the line. It has a capacity of 30 bdmt/h and is characterized by low specific energy consumption as well as excellent reliability. The chip washing system using the ANDRITZ sedimentation technology is the first of its kind to be delivered to Thailand and will be used mainly for sand removal.
The scope of supply also included a maintenance-friendly ANDRITZ C-Feeder that ensures minimum energy consumption, higher system stability, and longer refiner plate lifetime.
This successful start-up once again demonstrates ANDRITZ's strong position – with over ten references now – in Thailand's panel board industry.
Panel Plus MDF Co. Ltd, established in 1990, is a leading producer of particle board, medium-density fiberboard, and melamine-faced papers for the production of wear and water resistant panels.
– End –
The ANDRITZ GROUP
ANDRITZ is a globally leading supplier of plants, equipment, and services for hydropower stations, the pulp and paper industry, the metalworking and steel industries, and for solid/liquid separation in the municipal and industrial sectors as well as for animal feed and biomass pelleting. Other important business segments include automation and service business. In addition, the international Group is also active in the power generating sector (steam boiler plants, biomass boilers, recovery boilers, and gasification plants) and in environmental technology (flue gas cleaning plants) and offers equipment for the production of nonwovens, dissolving pulp, and panelboard as well as recycling plants. The publicly listed technology Group is headquartered in Graz, Austria, and has a staff of approximately 25,700 employees. ANDRITZ operates more than 250 sites in over 40 countries.
ANDRITZ PULP & PAPER
ANDRITZ PULP & PAPER is a leading global supplier of complete plants, systems, equipment, and comprehensive services for the production and processing of all types of pulp, paper, tissue, and cardboard. The technologies cover the processing of logs, annual fibers, and waste paper; the production of chemical pulp, mechanical pulp, and recycled fibers; the recovery and reuse of chemicals; the preparation of paper machine furnish; the production of paper, tissue, and cardboard; the calendering and coating of paper; as well as the treatment of reject materials and sludge. The service offering includes system and machine modernization, rebuilds, spare and wear parts, on-site and workshop services, optimization of process performance, maintenance and automation solutions, as well as machine relocation and second-hand equipment. Biomass, steam, and recovery boilers, as well as gasification plants for power generation, flue gas cleaning plants, plants for the production of nonwovens, dissolving pulp, and panelboard (MDF), as well as recycling plants are also part of this business area.