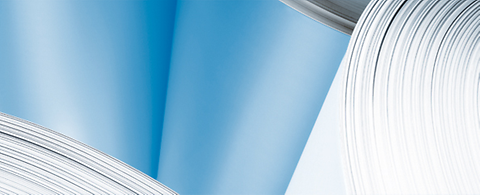 Wanhua Hexiang Board, China, successfully starts up ANDRITZ pressurized refining system
2022/05/30
Wanhua Hexiang Board (Xinyang) Co., Ltd., located in Yangxin County, Binzhou City, Shandong Province, China has successfully completed the start-up of a pressurized refining system delivered by ANDRITZ.
The state-of-the-art pressurized refining system uses poplar wood chips as raw material to produce high-quality, aldehyde-free MDF (medium-density fiberboard) and HDF (high-density fiberboard). As an option, the system can be fed a mixture of wood chips and annual plants, giving the customer more flexibility in raw material supply and improving the ecological footprint of the line.
Jiang Bo, Mill Manager at Wanhua Sheng Tai Ban Ye says: "Since this is our first MDF line, we wanted to partner with a company that has extensive know-how in the panelboard industry. Our collaboration with ANDRITZ paid off. Our new system has already produced superior fiber quality with extremely stable performance. The option of blending wheat straw and wood chips as raw material perfectly matches our approach of environmentally friendly production."
Wanhua Hexiang Board (Xinyang) Co., Ltd. is an affiliate of Wanhua Ecological Board Co., Ltd. and was established in 2019. The parent company mainly produces particle board and MDF and operates production sites in various Chinese provinces. It focuses on environmentally friendly production and is an important global player in the industry.
- End -
ANDRITZ GROUP
International technology group ANDRITZ offers a broad portfolio of innovative plants, equipment, systems, services and digital solutions for a wide range of industries and end markets. ANDRITZ is a global market leader in all four of its business areas – Pulp & Paper, Metals, Hydro, and Separation. Technological leadership, global presence and sustainability are the cornerstones of the group's strategy, which is focused on long-term profitable growth. The publicly listed group has around 27,100 employees and over 280 locations in more than 40 countries.
ANDRITZ PULP & PAPER
ANDRITZ Pulp & Paper provides sustainable technology, automation, and service solutions for the production of all types of pulp, paper, board and tissue. The technologies and services focus on maximum utilization of raw materials, increased production efficiency, lower overall operating costs as well as innovative decarbonization strategies and autonomous plant operation. Boilers for power generation, flue gas cleaning systems, various nonwoven technologies, panelboard (MDF) production systems, as well as recycling and shredding solutions for numerous waste materials also form a part of this business area. State-of-the-art IIoT technologies as part of Metris digitalization solutions complete the comprehensive product offering.