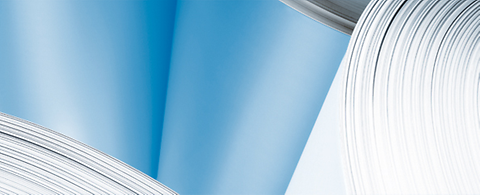 ANDRITZ to modernize DIP line at Metsä Tissue, Finland
2018/02/09
International technology Group ANDRITZ has received an order from Metsä Tissue to modernize and upgrade the existing DIP line at the Metsä Tissue mill in Mänttä, Finland.
The new DIP line is to supply the furnish for all three tissue machines at the Mänttä mill and will process medium- to high-quality recycled paper grades to be used as raw material for production of various tissue products.
ANDRITZ will upgrade the pulping process with a new detrashing system – comprising a FibreGuard Detrasher, a FibreWash Drum, and a Detrashing Pump – to increase pulp quality through early removal of non-disintegrated reject materials.
In the three-stage coarse screening process, three new screens – type ModuScreen F and TC – with the latest slotted screen baskets and an AhlCleaner RB will be installed to ensure efficient removal of coarse contaminants at minimum fiber loss.
An ANDRITZ SpeedWasher will separate inorganic material, such as filler and coating pigments, from the fiber suspension to enable low ash content at the end of the line. An ANDRITZ Pulp Screw Press further dewaters pulp that is suitable for subsequent dispersing.
In order to meet the high quality requirements of certain tissue products, Metsä Tissue opted for installation of an ANDRITZ SelectaFlot flotation unit to improve brightness and remove ink particles at low fiber loss and energy consumption.
Basic engineering, dismantling of the existing equipment, erection, commissioning, start-up, and training will likewise be supplied by ANDRITZ to minimize the shutdown period.
Metsä Tissue is part of the Metsä Group, one of the largest forest industry groups in the world. The Mänttä mill has approximately 400 employees and produces toilet tissue, household towels, paper tissues, industrial tissue rolls, and greaseproof paper for baking and cooking. Mänttä was the first mill in Finland to use recycled fibre in tissue paper.
- End -
ANDRITZ GROUP
ANDRITZ is a globally leading supplier of plants, equipment, and services for hydropower stations, the pulp and paper industry, the metalworking and steel industries, and for solid/liquid separation in the municipal and industrial sectors as well as for animal feed and biomass pelleting. Other important business segments include automation and service business. In addition, the international Group is also active in the power generating sector (steam boiler plants, biomass boilers, recovery boilers, and gasification plants) and in environmental technology (flue gas cleaning plants) and offers equipment for the production of nonwovens, dissolving pulp, and panelboard as well as recycling plants. The publicly listed technology Group is headquartered in Graz, Austria, and has a staff of approximately 25,700 employees. ANDRITZ operates more than 250 sites in over 40 countries.
ANDRITZ PULP & PAPER
ANDRITZ Pulp & Paper is a leading global supplier of complete plants, systems, equipment, and comprehensive services for the production and processing of all types of pulp, paper, tissue, and cardboard. The technologies cover the processing of logs, annual fibers, and waste paper; the production of chemical pulp, mechanical pulp, and recycled fibers; the recovery and reuse of chemicals; the preparation of paper machine furnish; the production of paper, tissue, and cardboard; the calendering and coating of paper; as well as the treatment of reject materials and sludge. The service offering includes system and machine modernization, rebuilds, spare and wear parts, on-site and workshop services, optimization of process performance, maintenance and automation solutions, as well as machine relocation and second-hand equipment. Biomass, steam, and recovery boilers, as well as gasification plants for power generation, flue gas cleaning plants, plants for the production of nonwovens, dissolving pulp, and panelboard (MDF), as well as recycling plants are also part of this business area.