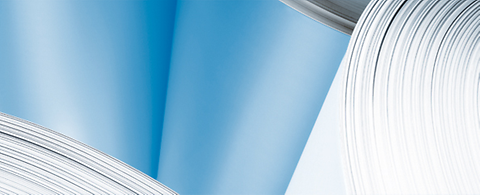 ANDRITZ to supply major pulp production technologies and key process equipment for Bracell's new pulp mill in Brazil
2019/12/19
International technology group ANDRITZ has received an order from Bracell to supply energy-efficient and environmentally friendly pulp production technologies and key process equipment for Bracell's Project "STAR" in Lençóis Paulista, in the state of São Paulo, Brazil.
Start-up is scheduled for the third quarter of 2021. Award of this contract to ANDRITZ was announced in July 2019, however the name of the customer remained confidential at that time.
ANDRITZ will provide four of the six most important process islands in the pulp mill, which are to be supplied on EPCC (Engineering, Procurement, Construction and Civil Construction) basis:
A complete Wood Processing Plant using ANDRITZ's proven technologies and including chipping lines, stacker-reclaimer, chip screening, biomass handling with ANDRITZ BioCrushers, and biomass storage. Each chipping line for eucalyptus processing consists of ANDRITZ's unique horizontally fed HHQ-Chipper (EXL model), ensuring high capacity without compromising on chip quality. Woodyard operation is enhanced with state-of-the-art ANDRITZ IIoT products, including ChipperEKG, stone detection, the ScanChip chip analyzer and a FlowScanner, which measures the density and moisture content of the chips to optimize the fiberline process.
An ANDRITZ HERB Recovery Boiler with high steam parameters of 101 bar(a) and 515°C to maximize power generation. The HERB Recovery Boiler features energy-efficient flue gas cooling and feed water preheating technologies to maximize steam production for power generation. It is designed for extended operating periods without requiring wash water. At the beginning of December 2019, ANDRITZ successfully completed assembly of the first Recovery Boiler column.
Environmentally friendly hardwood Fiber Lines that ensure low-effluent emissions, can produce both kraft and dissolving pulp, and which also include a chip feed system, LoSolids continuous cooking system with Pre-Hydrolysis Vessel (PHV), screen room and bleach plant, as well as ANDRITZ's DD-Washer technology, ensuring low operating costs, low emissions, extremely high washing efficiency, and excellent fiber quality. The cooking plant for the fiberline is state of the art in the continuous cooking process for production of dissolving pulp.
A new innovative EvoDry Pulp Drying System with energy-efficient pulp drying based on the high-capacity Twin Wire Former technology, with airborne dryers, cutter-layboy and baling lines. The approach flow with cleaner systems ensures homogeneous pulp feed to the subsequent process stage for both types of pulps – dissolving and kraft. The pulp dewatering machine comprises a headbox with dilution control, a Twin Wire Former, and a press section with one combi-press and two shoe presses. The ANDRITZ technology for pulp drying is very well proven all over the world. In addition, the ANDRITZ EvoDry sheet dryer is the most energy-efficient of its kind. Finally, the reliable ANDRITZ cutter-layboy provides the pulp bales to be further processed in the high-capacity baling lines, where the final pulp bale units are produced. 
- End -
ANDRITZ GROUP
ANDRITZ is an international technology group providing plants, systems, equipment, and services for various industries. The company is one of the technology and global market leaders in the hydropower business, the pulp and paper industry, the metal working and steel industries, and in solid/liquid separation in the municipal and industrial segments. Other important fields of business are animal feed and biomass pelleting, as well as automation, where ANDRITZ offers a wide range of innovative products and services in the IIoT (Industrial Internet of Things) sector under the brand name of Metris. In addition, the company is active in power generation (steam boiler plants, biomass power plants, recovery boilers, and gasification plants) and environmental technology (flue gas and exhaust gas cleaning plants) and offers equipment for the production of nonwovens, dissolving pulp, and panelboard, as well as recycling plants.
ANDRITZ stands for passion, partnership, perspectives and versatility – core values to which the company is committed. The listed Group is headquartered in Graz, Austria. With almost 170 years of experience, approximately 29,700 employees, and more than 280 locations in over 40 countries worldwide, ANDRITZ is a reliable and competent partner and helps its customers to achieve their corporate and sustainability goals.
ANDRITZ PULP & PAPER
ANDRITZ Pulp & Paper is a leading global supplier of complete plants, systems, equipment, and comprehensive services for the production and processing of all types of pulp, paper, board, and tissue. The technologies cover processing of logs, annual fibers, and waste paper; production of chemical pulp, mechanical pulp, and recycled fibers; recovery and reuse of chemicals; preparation of paper machine furnish; production of paper, board, and tissue; sizing, calendering and coating of paper; as well as treatment of reject materials and sludge. The service offering includes system and machine modernization, rebuilds, spare and wear parts, on-site and workshop services, optimization of process performance, maintenance and automation solutions, as well as machine relocation and second-hand equipment. Biomass, steam and recovery boilers for power production, gasification and flue gas cleaning plants, systems and plants for the production of nonwovens and absorbent hygiene products, dissolving pulp, and panelboard (MDF), as well as recycling and shredding solutions for various waste materials also form a part of this business area.
BRACELL
Bracell is one of the largest specialty cellulose producers in the world and has operated in Brazil for 15 years. The company has its main operations in Bahia Specialty Cellulose in Camaçari, Bahia and in Lençóis Paulista, São Paulo. By the time the expansion project is completed in 2021, Bracell will have an annual production capacity of two million tons of dissolving pulp and 7,300 direct and indirect employees.