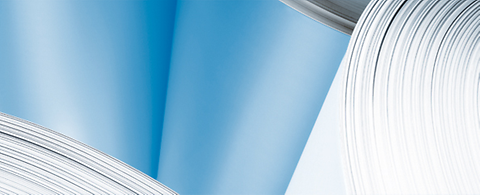 ANDRITZ invites you to "TissueTalk" – the tissue webinar in cooperation with Tissue World Magazine
2021/11/18
International technology group ANDRITZ will be presenting its innovative technologies for tissue production at TissueTalk – the ANDRITZ tissue webinar in cooperation with Tissue World Magazine – on December 1, 2021 at 11:00 AM GMT (Greenwich Mean Time).
ANDRITZ experts will be presenting the latest solutions for safe and sustainable tissue production:
Innovative solutions for tissue machine safety, by Johannes Peterleithner, Project Quality Manager and CE expert at ANDRITZ. This presentation will provide a fundamental understanding of the EMD (European machine directive) and CE (Conformité Européenne – conformity with European health, safety, and environmental protection standards), their procedures, and smart examples of safe operation.
Sustainable technologies for CO2 footprint reduction in tissue production, by Carlos Gallo, Director of Tissue Technology and R&D at ANDRITZ – find out about the latest research results and R&D projects.
ANDRITZ is looking forward to meeting you at TissueTalk! To register free of charge, please visit https://www.tissueworldmagazine.com/webinar/tissuetalk-the-webinar-for-tissue-producers-and-experts/?cid=Andritz-PressRelease or contact us at tissue@andritz.com.
- End -
ANDRITZ GROUP
International technology group ANDRITZ offers a broad portfolio of innovative plants, equipment, systems and services for the pulp and paper industry, the hydropower sector, the metals processing and forming industry, pumps, solid/liquid separation in the municipal and industrial sectors, as well as animal feed and biomass pelleting. Plants for power generation, flue gas cleaning, recycling, and the production of nonwovens and panelboard complete the global product and service offering. Innovative products and services in the industrial digitalization sector are offered under the brand name Metris and help customers to make their plants more user-friendly, efficient and profitable. The publicly listed group has around 26,800 employees and more than 280 locations in over 40 countries.
ANDRITZ PULP & PAPER
ANDRITZ Pulp & Paper provides equipment, systems, complete plants and services for the production of all types of pulp, paper, board and tissue. The technologies and services focus on maximum utilization of raw materials, increased production efficiency and sustainability as well as lower overall operating costs. Boilers for power generation, flue gas cleaning systems, plants for the production of nonwovens and panelboard (MDF), as well as recycling and shredding solutions for various waste materials also form a part of this business area. State-of-the-art IIoT technologies as part of Metris digitalization solutions complete the comprehensive product offering.