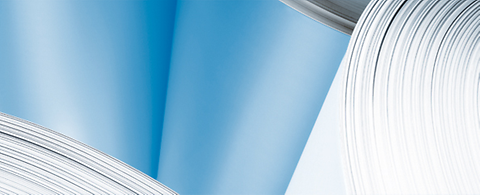 ANDRITZ successfully starts up new A-ConApex™ cooking system for Altri Celbi, Portugal
2022/02/03
International technology group ANDRITZ has successfully started up the new ANDRITZ A-ConApex™ cooking system supplied to the Altri Group's Celbi eucalyptus pulp mill in Leirosa, Portugal.
The A-ConApex™ continuous cooking technology for fines, rejects and non-wood materials is an optimized cooking solution developed by ANDRITZ. It is the first of its kind in the world and can process and utilize almost any type of cellulosic raw material and fines from chip screening and screen room rejects, thus optimizing total use of wood raw materials and maximizing pulp yield. With the new cooking system, Altri is able to increase its daily production at the Leirosa mill by around 2.5% and reduce wastage of wood raw materials.
The new cooking system reached its nominal capacity of 60 admt/d during the first few days in operation and was integrated into the existing ANDRITZ Lo-Solids Cooking process, which was started up in 2017.
Gabriel Sousa, Executive Director for Innovation and Technological Development at Altri, says: "The project is the culmination of open collaboration efforts between ANDRITZ and Altri, from the initial idea, to development and testing, and on to implementation. This first-of-its-kind technology has also been made possible by the joint contributions from multidisciplinary teams at Altri and Celbi, covering innovation, engineering, operations and laboratory. Successful implementation of this project also testifies to the Altri's group commitment and investment in innovation and continuous improvement."
Paulo Jordão, Industrial Director at Celbi, says: "This is one of those projects that makes us proud – technologically innovative on a global scale and in keeping with the concept of the circular economy. It combines knowledge, teamwork, continuous improvement and innovation, which are hallmarks of the Altri group in general and Celbi in particular."
Celbi – a part of the Altri group – is one of the most efficient global producers of cellulosic fiber in Europe, with an annual production capacity of about 800,000 tons. The company is dedicated to the production of cellulosic fiber of high quality, made from eucalyptus and suitable for the production of certain types of paper and cardboard.
- End -
ANDRITZ GROUP
International technology group ANDRITZ offers a broad portfolio of innovative plants, equipment, systems and services for the pulp and paper industry, the hydropower sector, the metals processing and forming industry, pumps, solid/liquid separation in the municipal and industrial sectors, as well as animal feed and biomass pelleting. Plants for power generation, flue gas cleaning, recycling, and the production of nonwovens and panelboard complete the global product and service offering. Innovative products and services in the industrial digitalization sector are offered under the brand name Metris and help customers to make their plants more user-friendly, efficient and profitable. The publicly listed group has around 26,800 employees and more than 280 locations in over 40 countries.
ANDRITZ PULP & PAPER
ANDRITZ Pulp & Paper provides equipment, systems, complete plants and services for the production of all types of pulp, paper, board and tissue. The technologies and services focus on maximum utilization of raw materials, increased production efficiency and sustainability as well as lower overall operating costs. Boilers for power generation, flue gas cleaning systems, plants for the production of nonwovens and panelboard (MDF), as well as recycling and shredding solutions for various waste materials also form a part of this business area. State-of-the-art IIoT technologies as part of Metris digitalization solutions complete the comprehensive product offering.