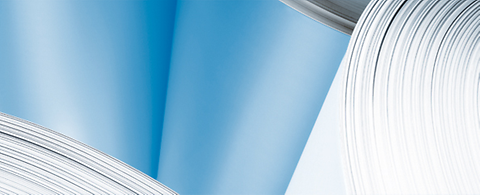 ANDRITZ to supply high-capacity P-RC APMP line to Jiangxi Five Star Paper, China
2022/03/31
International technology group ANDRITZ has received an order from Jiangxi Five Star Paper Co., Ltd., China, to supply a high-capacity, chemi-thermomechanical pulping system.
Start-up is planned for 2023.
ANDRITZ will install its well-proven P-RC APMP (Pre-Conditioning Refiner Chemical Alkaline Peroxide Mechanical Pulp) technology to achieve optimum pulp quality at lowest energy consumption. The pulp will be used to produce folding boxboard (FBB) from eucalyptus wood chips as raw material. With a capacity of 1,500 admt/d the new fiberline will be the largest system worldwide based on a single-line concept with only one HC refiner as the heart of the process.
ANDRITZ will supply the main equipment – from chip washing to the storage tower – featuring the following highlights:
The scope of supply also includes the basic engineering as well as supervision of mechanical installation, commissioning and start-up.
Jiangxi Five Star Paper is specialized in the production of specialty paper. It has been part of Quzhou Wuzhou Special Paper Co. Ltd., one of China's largest food wrapping paper producers, since 2015.
- End -
ANDRITZ GROUP
International technology group ANDRITZ offers a broad portfolio of innovative plants, equipment, systems and services for the pulp and paper industry, the hydropower sector, the metals processing and forming industry, pumps, solid/liquid separation in the municipal and industrial sectors, as well as animal feed and biomass pelleting. The global product and service portfolio is rounded off with plants for power generation, recycling, the production of nonwovens and panelboard, as well as automation and digital solutions offered under the brand name of Metris. The publicly listed group today has around 27,800 employees and more than 280 locations in over 40 countries.
ANDRITZ PULP & PAPER
ANDRITZ Pulp & Paper provides equipment, systems, complete plants and services for the production of all types of pulp, paper, board and tissue. The technologies and services focus on maximum utilization of raw materials, increased production efficiency and sustainability as well as lower overall operating costs. Boilers for power production, flue gas cleaning plants, plants for the production of nonwovens and panelboard (MDF), as well as recycling and shredding solutions for various waste materials also form a part of this business area.