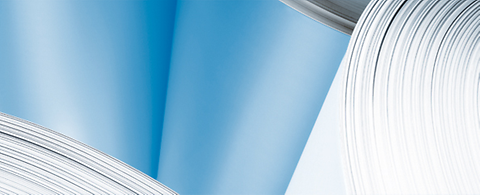 ANDRITZ to rebuild bleach plant at Stora Enso's Skutskär Mill, Sweden
2022/05/04
International technology group ANDRITZ has received an order from Stora Enso to rebuild bleach plant no. 4 at its Skutskär Mill in Sweden.
Start-up is scheduled for the second quarter of 2023.
The investment in new bleaching technology will increase the capacity of the mill and support Stora Enso's ambitious climate targets. In addition, it will improve operational performance, enhance the overall efficiency of mill maintenance and thus reduce the site's carbon footprint.
Delivery is on EPC basis and includes the installation of two COMPACT PRESS wash presses, a new reactor, an effluent fiber filter, and MC equipment – all from ANDRITZ.
The COMPACT PRESS wash press is characterized by its small footprint and high availability, including extremely good washing efficiency, thus ensuring high-quality production and highest pulp cleanliness.
For added sustainability and circularity, the mill will reuse the Stora Enso Oulu mill's bleaching reactor (also supplied by ANDRITZ) and some of the mixers there.
ANDRITZ was also selected to replace an existing wash filter in Fiberline 3 after the brown stock screen room with a second-hand press from the Altri Celbi mill, previously owned by Stora Enso.
This order once again confirms the excellent business relationship between ANDRITZ and Stora Enso.
The Skutskär mill has an annual production capacity of 540,000 tons and produces fluff, hardwood and softwood kraft pulp.
- End - 
ANDRITZ GROUP
International technology group ANDRITZ offers a broad portfolio of innovative plants, equipment, systems, services and digital solutions for a wide range of industries and end markets. ANDRITZ is a global market leader in all four of its business areas – Pulp & Paper, Metals, Hydro, and Separation. Technological leadership, global presence and sustainability are the cornerstones of the group's strategy, which is focused on long-term profitable growth. The publicly listed group has around 27,100 employees and over 280 locations in more than 40 countries.
ANDRITZ PULP & PAPER
ANDRITZ Pulp & Paper provides sustainable technology, automation, and service solutions for the production of all types of pulp, paper, board and tissue. The technologies and services focus on maximum utilization of raw materials, increased production efficiency, lower overall operating costs as well as innovative decarbonization strategies and autonomous plant operation. Boilers for power generation, flue gas cleaning systems, various nonwoven technologies, panelboard (MDF) production systems, as well as recycling and shredding solutions for numerous waste materials also form a part of this business area. State-of-the-art IIoT technologies as part of Metris digitalization solutions complete the comprehensive product offering.