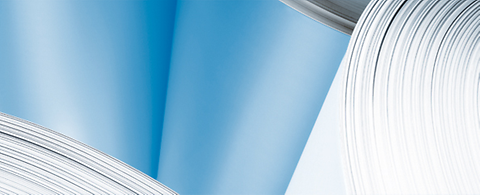 ANDRITZ to supply tissue production line to Yuen Foong Yu Consumer Products, Taiwan
2022/08/23
International technology group ANDRITZ has received an order from Yuen Foong Yu Consumer Products Co., Ltd. (CPG) to supply a PrimeLineCOMPACT M1600 tissue production line (PM10) to its mill located in Chingshui, Taiwan.
Start-up is scheduled for the fourth quarter in 2023.
The new tissue machine will feature a design capacity of 112 admt/d, a width of 3.65 m and a maximum operating speed of 1,650 m/min. The line will produce household paper, such as toilet paper, napkins, handkerchiefs, and facial tissue. It will be equipped with the new PrimePress XT Evo shoe press for high-quality tissue with excellent bulk and an 18-ft PrimeDry Steel Yankee with PrimeDry Canopy Hood for highly energy efficient drying and significant steam savings.
The scope of supply also comprises the stock preparation system, processing a mixture of NBKP (Needle Bleached Kraft Pulp) and LBKP (Leaf Bleached Kraft Pulp), a state-of-the-art approach flow and broke system as well as an ANDRITZ PrimeControl DCS System. ANDRITZ will also supervise installation, commissioning, start-up, and training.
Mr. Mingfa Tang, Vice President, Yuen Foong Yu Consumer Products Co., Ltd., says: "We are sure that ANDRITZ's superior technology will perfectly meet our requirements, enableing us to produce products at best quality while keeping operating costs and energy consumption low."
The order once more confirms the long-term and fruitful relationship between the two companies and ANDRITZ's strong position as one of the global market leaders for complete tissue production lines.
Yuen Foong Yu Consumer Products Co., Ltd. (CPG) was established in 2007 as subsidiary of Yuen Foong Yu Group. CPG is a leading supplier of household products in Taiwan with well-known brands such as "Mayflower", "Tender" and "Delight", and operates the largest production plant for consumer paper in Taiwan.
- End -
ANDRITZ GROUP
International technology group ANDRITZ offers a broad portfolio of innovative plants, equipment, systems, services and digital solutions for a wide range of industries and end markets. ANDRITZ is a global market leader in all four of its business areas – Pulp & Paper, Metals, Hydro, and Separation. Technological leadership, global presence and sustainability are the cornerstones of the group's strategy, which is focused on long-term profitable growth. The publicly listed group has around 27,400 employees and over 280 locations in more than 40 countries.
ANDRITZ PULP & PAPER
ANDRITZ Pulp & Paper provides sustainable technology, automation, and service solutions for the production of all types of pulp, paper, board and tissue. The technologies and services focus on maximum utilization of raw materials, increased production efficiency, lower overall operating costs as well as innovative decarbonization strategies and autonomous plant operation. Boilers for power generation, flue gas cleaning systems, various nonwoven technologies, panelboard (MDF) production systems, as well as recycling and shredding solutions for numerous waste materials also form a part of this business area. State-of-the-art IIoT technologies as part of Metris digitalization solutions complete the comprehensive product offering.