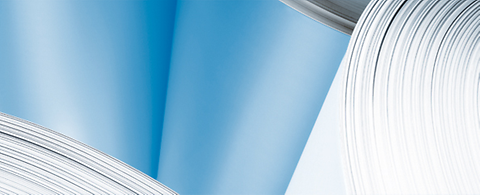 Metsä Fibre's Kemi bioproduct mill in Finland successfully lifts up the world's first autonomous logyard cranes supplied by ANDRITZ
2022/09/08
The world's first autonomously operated logyard cranes have been successfully lifted up at Metsä Fibre's bioproduct mill in Kemi, Finland.
Supplied by international technology group ANDRITZ, the delivery includes two 2 x 25-ton cranes on a 540 m long runway with a storage capacity of approximately 120,000 m3.
The cranes will handle approximately 7.6 million m3 wood/year shipped on trucks and trains as well as handling log storage and wood feeding to the pulping process. The cranes feature the latest in Artificial Intelligence, thus optimizing log handling, minimizing wood losses and securing environmentally friendly and cost-effective operation when compared to traditional log-handling solutions.
The fully autonomous logyard cranes featuring Artificial Intelligence are part of the comprehensive ANDRITZ portfolio of sustainable solutions and products that help customers reaching their goals with regard to environmental protection and sustainability
 Metsä Fibre, part of Metsä Group, is a leading producer of pulp, biochemicals, bioenergy and other bioproducts. Planning of the new bioproduct mill is based on a high level of environmental efficiency as well as efficiency in terms of energy and materials used. The mill will not use any fossil fuels at all, and its electricity self-sufficiency rate will be 250%. The Kemi bioproduct mill will produce 1.5 million tons of softwood and hardwood pulp a year. The new mill will be started up on schedule in Q3/2023.
- End -
ANDRITZ GROUP
International technology group ANDRITZ offers a broad portfolio of innovative plants, equipment, systems, services and digital solutions for a wide range of industries and end markets. ANDRITZ is a global market leader in all four of its business areas – Pulp & Paper, Metals, Hydro, and Separation. Technological leadership, global presence and sustainability are the cornerstones of the group's strategy, which is focused on long-term profitable growth. The publicly listed group has around 27,400 employees and over 280 locations in more than 40 countries.
ANDRITZ PULP & PAPER
ANDRITZ Pulp & Paper provides sustainable technology, automation, and service solutions for the production of all types of pulp, paper, board and tissue. The technologies and services focus on maximum utilization of raw materials, increased production efficiency, lower overall operating costs as well as innovative decarbonization strategies and autonomous plant operation. Boilers for power generation, flue gas cleaning systems, various nonwoven technologies, panelboard (MDF) production systems, as well as recycling and shredding solutions for numerous waste materials also form a part of this business area. State-of-the-art IIoT technologies as part of Metris digitalization solutions complete the comprehensive product offering.