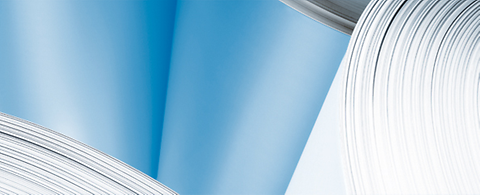 ANDRITZ Oy and LUT University open new fiber research laboratory in Lahti, Finland
2022/11/02
ANDRITZ Oy, part of international technology group ANDRITZ, and LUT University (Lappeenranta-Lahti University of Technology LUT) launched an extensive collaboration in the field of fiber technology a year ago.
As a result, a new state-of-the-art research laboratory for the joint development of sustainable fiber technologies will open at the LUT campus in Lahti on November 3, 2022. The unique corporate collaboration model is a substantial step towards a new way of sharing infrastructures and intensifying research work with external partners.
The new research laboratory and LUT's academic expertise bring added value to ANDRITZ's own research and innovation. Collaboration with LUT strongly supports ANDRITZ's development of highly efficient, sustainable products and technologies. In addition, ANDRITZ aims to strengthen its position as a pioneer in innovative technologies whilst supporting its position as one of the most attractive employers in the Finish fiber industry.
Kari Tuominen, President and CEO of ANDRITZ Oy, says: "Locating the research laboratory in Lahti will enable close collaboration between ANDRITZ and LUT researchers. Our cooperation has always been fruitful and effortless for both parties. We're glad that LUT managed to build the laboratory nearly on schedule despite the logistical challenges related to the global situation."
"The brand-new laboratory enables us to study, test and analyse on biomass-based fibres and fibre products even better than before. The new facilities will meet the needs of LUT research groups, ANDRITZ and regional industry," adds Mari Kallioinen-Mänttäri, LUT University Dean.
The aim is to strengthen the bioeconomy cluster in the Lahti area and support the start-up and growth of new businesses. Biorefinery research currently employs four professors and ten researchers on the Lahti campus. LUT aims to increase the overall number to 40 in the near future.
Mari Kallioinen-Mänttäri points out that such a large-scale investment would not have been possible without considerable financial support by the university's partners.
"Collaboration with ANDRITZ constitutes one of the largest business commissions in LUT's history. In addition to current joint research, we are exploring possibilities to expand our collaboration beyond fiber research. For students, it will mean more thesis and job opportunities," says Mari Kallioinen-Mänttäri.
- End -
ANDRITZ GROUP
International technology group ANDRITZ offers a broad portfolio of innovative plants, equipment, systems, services and digital solutions for a wide range of industries and end markets. ANDRITZ is a global market leader in all four of its business areas – Pulp & Paper, Metals, Hydro, and Separation. Technological leadership, global presence and sustainability are the cornerstones of the group's strategy, which is focused on long-term profitable growth. The publicly listed group has around 27,400 employees and over 280 locations in more than 40 countries.
ANDRITZ PULP & PAPER
ANDRITZ Pulp & Paper provides sustainable technology, automation, and service solutions for the production of all types of pulp, paper, board and tissue. The technologies and services focus on maximum utilization of raw materials, increased production efficiency, lower overall operating costs as well as innovative decarbonization strategies and autonomous plant operation. Boilers for power generation, flue gas cleaning systems, various nonwoven technologies, panelboard (MDF) production systems, as well as recycling and shredding solutions for numerous waste materials also form a part of this business area. State-of-the-art IIoT technologies as part of Metris digitalization solutions complete the comprehensive product offering.
ANDRITZ OY
ANDRITZ Oy is a leading global supplier of systems, equipment and services for the pulp and paper industry including wood processing, fiber processing, chemical recovery, and stock preparation. In addition, ANDRITZ Oy offers biomass boilers and gasification plants for energy production. ANDRITZ Hydro Oy, located in Tampere, delivers systems, equipment, and services for hydraulic power generation. The number of employees of ANDRITZ companies in Finland is approximately 1 600. The Center of Excellence are Kerava, Kotka, Lahti, Lappeenranta, Savonlinna, Tampere, Vantaa, and Varkaus. The Headquarters are located in Helsinki, Finland. President and CEO is Kari Tuominen. The company is owned by ANDRITZ AG of Austria.
LUT UNIVERSITY
Clean energy, water and air are life-giving resources for which we at LUT University seek new solutions with our expertise in technology, business and social sciences. We help society and businesses in their sustainable renewal. Our international community consists of 7 500 members. Our campuses are in Lappeenranta and Lahti, Finland. We are the world's ninth best university for climate action. lut.fi/en