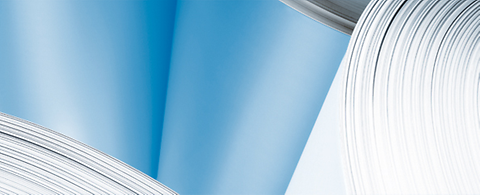 ANDRITZ receives follow-up order from Xuan Mai Paper, Vietnam
2022/11/29
International technology group ANDRITZ has received an order from Xuan Mai Paper Co. Ltd. to supply a PrimeLineCOMPACT S1800 tissue machine for its production line PM2 at its mill located in Ho Chi Minh City, Vietnam.
The tissue machine will enable the production of high-quality tissue grades made of either 100% virgin or 100% deinked pulp (DIP). Start-up is scheduled for 2024.
The tissue machine will have a design speed of 1,800 m/min, a width of 2.85 m and a design capacity of 72 admt/d. The suction pressure roll will be covered with a polysoft polyurethane cover for high-performance dewatering. The PrimeDry Steel Yankee (16 ft. diameter) in combination with a steam-heated COMBO hood enables highly efficient drying with substantial energy savings.
ANDRITZ will also deliver stock preparation and automation equipment, as well as process-, fan- and multistage-pumps and auxiliaries. 
Pham Van Dung, Vice President of the Board of Xuan Mai Paper, says: "ANDRITZ's innovative tissue solutions offer both economic and ecological benefits. Professional service offers perfectly complement the technology. Since 2012, we have established a long-term cooperation that is built on mutual respect and trust. Our joint projects are in the areas of old corrugated containerboard lines, deinked pulp lines, and tissue production lines."
In 2020, ANDRITZ already started up a complete tissue production line at Xuan Mai Paper. This follow-up order once again confirms ANDRITZ's strong position as a long-term partner to the global tissue industry and as the number one supplier to the Asian tissue industry.
- End -
ANDRITZ GROUP
International technology group ANDRITZ offers a broad portfolio of innovative plants, equipment, systems, services and digital solutions for a wide range of industries and end markets. ANDRITZ is a global market leader in all four of its business areas – Pulp & Paper, Metals, Hydro, and Separation. Technological leadership, global presence and sustainability are the cornerstones of the group's strategy, which is focused on long-term profitable growth. The publicly listed group has around 27,900 employees and over 280 locations in more than 40 countries.
ANDRITZ PULP & PAPER
ANDRITZ Pulp & Paper provides sustainable technology, automation, and service solutions for the production of all types of pulp, paper, board and tissue. The technologies and services focus on maximum utilization of raw materials, increased production efficiency, lower overall operating costs as well as innovative decarbonization strategies and autonomous plant operation. Boilers for power generation, flue gas cleaning systems, various nonwoven technologies, panelboard (MDF) production systems, as well as recycling and shredding solutions for numerous waste materials also form a part of this business area. State-of-the-art IIoT technologies as part of Metris digitalization solutions complete the comprehensive product offering.