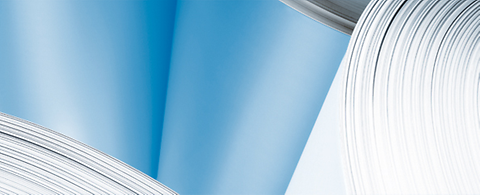 ANDRITZ to relocate and upgrade fiberline for Yueyang Forest & Paper, China
2023/10/19
International technology group ANDRITZ will relocate and upgrade a fiberline for Yueyang Forest & Paper to produce premium quality fibers for its new paper machine.
The P-RC APMP (Pre-Conditioning Refiner Chemical Alkaline Peroxide Mechanical Pulp) line was originally supplied by ANDRITZ in 2011 to the mill in Yuanjiang city, Hunan province. ANDRITZ will now transfer it to Yueyang city, Hunan province, where it will process mixed hardwood for the production of printing and writing papers.
By adding new high-efficiency equipment and refurbishing existing machines, the upgrade will raise the line's minimum design capacity to 650 admt/d and improve fiber quality while saving energy and chemicals. Start-up is scheduled for the second half of 2024.
Mr. Xu Jianhong, Project Manager of Chemi-mechanical Pulp Lines' Reform Department, Yueyang Forest & Paper, says: "ANDRITZ successfully completed a similar relocation and modernization project for us in 2018. Their extensive experience, proven technology for mechanical pulping, and highly professional service team were decisive factors why we chose ANDRITZ again as our partner for this project."
ANDRITZ will modernize the line by adding a second stage impregnation and a second bleaching system. A PrimeMSD Impressafiner will ensure efficient pre-treatment and optimum chemical impregnation of the wood chips to improve fiber quality at reduced energy and chemicals consumption. In addition, ANDRITZ will rebuild two existing HC refiners, upgrade a sealing system and refurbish three screw presses and two pressure screens used in a former DIP line. This will significantly reduce investment costs while meeting all technological requirements. ANDRITZ will also provide the supervision of installation, commissioning, start-up, and training.
Yueyang Forest & Paper Co.Ltd., formerly known as Yueyang Paper Plant, was established in 1958 and has developed into a large-scale papermaking enterprise dedicated to the production of fine paper, packaging paper, and industrial paper in China.
- End -
ANDRITZ GROUP
International technology group ANDRITZ offers a broad portfolio of innovative plants, equipment, systems, services and digital solutions for a wide range of industries and end markets. Sustainability is an integral part of the company's business strategy and corporate culture. With its extensive portfolio of sustainable products and solutions, ANDRITZ aims to make the greatest possible contribution to a sustainable future and help its customers achieve their sustainability goals. ANDRITZ is a global market leader in all four of its business areas – Pulp & Paper, Metals, Hydro and Separation. Technological leadership and global presence are cornerstones of the group's strategy, which is focused on long-term profitable growth. The publicly listed group has around 29,900 employees and over 280 locations in more than 40 countries.
ANDRITZ PULP & PAPER
ANDRITZ Pulp & Paper provides sustainable technology, automation, and service solutions for the production of all types of pulp, paper, board and tissue. The technologies and services focus on increased production efficiency, lower overall operating costs as well as innovative decarbonization strategies and autonomous plant operation.
The product portfolio also includes boilers for power generation, flue gas cleaning systems, various nonwoven technologies, and panelboard (MDF) production systems. With waste-to-value recycling, shredding and energy solutions, waste and by-product streams from production are converted into valuable secondary raw materials as well as into sustainable resources for energy generation. State-of-the-art IIoT technologies as part of Metris digitalization solutions complete the comprehensive product offering.