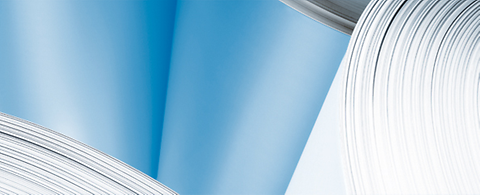 ANDRITZ to supply the first methanol liquefaction plant to Japanese pulp industry
2023/11/17
International technology group ANDRITZ will supply a methanol liquefaction plant to Japanese unbleached kraft pulp producer Hyogo Pulp Industries Ltd.
The plant will be installed at the Tanigawa mill to replace fossil-based support fuel with renewable liquid methanol, a by-product of the chemical recovery process. This is the first plant of its kind in the Japanese pulp industry.
"With this investment, we are taking our first step toward becoming a biorefinery," said Naoki Ikawa, Representative Executive Director of Hyogo Pulp Industries, Ltd.
Traditional pulp mills are increasingly evolving into biorefineries, where biomass is converted into various products, such as renewable methanol. ANDRITZ already offers a range of technologies for these future biorefineries and is continuously expanding its offering of solutions that help customers utilize the side streams from the pulp production process. This creates the basis for new value-added products and lays the foundation for zero emissions and zero waste production.
ANDRITZ methanol liquefaction technology converts the off-gas from the evaporation plant's foul condensate stripping system into liquid fuel. This methanol-rich liquid fuel can be safely stored and used as support fuel in the recovery boiler or lime kiln, reducing the mill's heavy oil consumption and thus CO2 emissions. ANDRITZ technology also enables the conversion of raw methanol into commercial grade biomethanol. Biomethanol, generated from non-fossil sources, contributes toward reducing fossil greenhouse gas emissions.
The start-up of the methanol liquefaction plant, together with a previously ordered multi-effect evaporation plant from ANDRITZ, is scheduled for July 2025.
- Ende -
ANDRITZ GROUP
International technology group ANDRITZ offers a broad portfolio of innovative plants, equipment, systems, services and digital solutions for a wide range of industries and end markets. Sustainability is an integral part of the company's business strategy and corporate culture. With its extensive portfolio of sustainable products and solutions, ANDRITZ aims to make the greatest possible contribution to a sustainable future and help its customers achieve their sustainability goals. ANDRITZ is a global market leader in all four of its business areas – Pulp & Paper, Metals, Hydro and Separation. Technological leadership and global presence are cornerstones of the group's strategy, which is focused on long-term profitable growth. The publicly listed group has around 30,000 employees and over 280 locations in more than 40 countries.
ANDRITZ PULP & PAPER
ANDRITZ Pulp & Paper provides sustainable technology, automation, and service solutions for the production of all types of pulp, paper, board and tissue. The technologies and services focus on increased production efficiency, lower overall operating costs as well as innovative decarbonization strategies and autonomous plant operation.
The product portfolio also includes boilers for power generation, flue gas cleaning systems, various nonwoven technologies, and panelboard (MDF) production systems. With waste-to-value recycling, shredding and energy solutions, waste and by-product streams from production are converted into valuable secondary raw materials as well as into sustainable resources for energy generation. State-of-the-art IIoT technologies as part of Metris digitalization solutions complete the comprehensive product offering.