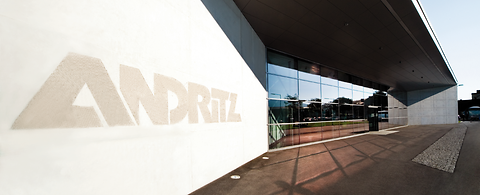 ANDRITZ to supply ATMP line to Kabel Premium Pulp & Paper, Germany
2019/01/14
International technology Group ANDRITZ has received an order from Kabel Premium Pulp & Paper to supply a new ATMP (Advanced Thermo Mechanical Pulp) line to their mill in Hagen, Germany.
The ANDRITZ ATMP technology is a highly optimized process design with modular process steps that ensure enhanced fiber properties at reduced energy consumption. Start-up is scheduled for the final quarter of 2019.

ANDRITZ will refurbish second-hand machines that Kabel Premium bought from a former magazine paper production line in Germany. In order to meet Kabel Premium's high demands with regard to energy efficiency and fiber quality, ANDRITZ will install several new, key equipment units: a new MSD Impressafiner to delaminate and impregnate chips even more gently and efficiently as well as new fiber centrifuges to guarantee superior fiber/steam separation. Two second-hand and refurbished ANDRITZ high-consistency refiners will form part of the first and second refining stages.The scope of supply also includes the DCS system, complete installation of the scope delivered, basic engineering, commissioning, and start-up.
The broad spectrum of ANDRITZ's capabilities within the pulp and paper industry as well as its specialist know-how in the second-hand business were decisive in the Kabel Premium Pulp & Paper's decision to place the order with ANDRITZ.
Kabel Premium Pulp & Paper has a long history as a well-known producer of top-quality printing paper. Established in 1896, the company has around 540 employees.
- End -
ANDRITZ GROUP
ANDRITZ is a globally leading supplier of plants, equipment, and services for hydropower stations, the pulp and paper industry, the metal working and steel industries, and for solid/liquid separation in the municipal and industrial segments. Other important fields of business are animal feed and biomass pelleting, as well as automation, where ANDRITZ offers a wide range of innovative products and services in the IIoT (Industrial Internet of Things) sector under the brand name of Metris. In addition, the international technology Group is active in power generation (steam boiler plants, biomass power plants, recovery boilers, and gasification plants) and environmental technology (flue gas cleaning plants) and offers equipment for the production of nonwovens, dissolving pulp, and panelboard, as well as recycling plants.
A passion for innovative technology, absolute customer focus, reliability, and integrity are the central values to which ANDRITZ commits. The listed Group is headquartered in Graz, Austria. With over 160 years of experience, 29,000 employees, and more than 280 locations in over 40 countries worldwide, ANDRITZ is a reliable and competent partner and helps its customers to achieve their corporate and sustainability goals.
ANDRITZ PULP & PAPER
ANDRITZ Pulp & Paper is a leading global supplier of complete plants, systems, equipment, and comprehensive services for the production and processing of all types of pulp, paper, board, and tissue. The technologies cover processing of logs, annual fibers, and waste paper; production of chemical pulp, mechanical pulp, and recycled fibers; recovery and reuse of chemicals; preparation of paper machine furnish; production of paper, board, and tissue; sizing, calendering and coating of paper; as well as treatment of reject materials and sludge. The service offering includes system and machine modernization, rebuilds, spare and wear parts, on-site and workshop services, optimization of process performance, maintenance and automation solutions, as well as machine relocation and second-hand equipment. Biomass, steam and recovery boilers for power production, gasification and flue gas cleaning plants, systems and plants for the production of nonwovens, dissolving pulp, and panelboard (MDF), as well as recycling and shredding solutions for various waste materials also form a part of this business area.