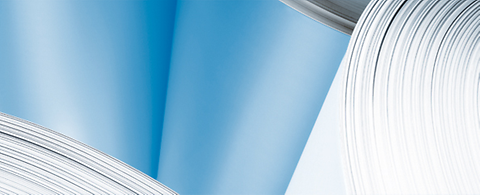 ANDRITZ to supply biomass boiler for Graphic Packaging International, USA
2011/02/03
International technology Group ANDRITZ has been awarded an order by Graphic Packaging International to supply a 350,000 lb/h (160 t/h) steam boiler using woody biomass and primary clarifier sludge as fuels for the company's mill in Macon, USA. Start-up of the boiler is scheduled for summer 2013.
ANDRITZ will supply a Bubbling Fluidized Bed (BFB) steam boiler, fuel and bottom ash handling systems, and the boiler safety system. ANDRITZ's well-proven BFB technology combines high fuel efficiency with excellent environmental performance. It is projected that the biomass boiler will effectively reduce greenhouse gas emissions by approximately 200,000 ton/a (180,000 metric ton/a). The new biomass boiler is expected to make the Macon mill energy self-sufficient (electrical power and steam generation), which will reduce Graphic Packaging's energy costs and dependency on fossil-fuel based alternatives. The mill expects to become a net producer of electricity.
Biomass-based electricity generation is playing an increasingly important role in the reduction of greenhouse gas emissions worldwide. With state-of-the-art ANDRITZ steam boilers, energy producers can produce 'green energy' in an efficient and environmentally friendly way.

- End -

The ANDRITZ GROUP
The ANDRITZ GROUP is a globally leading supplier of plants and services for the hydropower, pulp and paper, metals, and other specialized industries (solid/liquid separation, feed and biofuel). The Group is headquartered in Graz, Austria, and has a staff of approximately 14,300 employees worldwide. ANDRITZ operates over 120 production sites, service and sales companies all around the world.
ANDRITZ PULP & PAPER
ANDRITZ PULP & PAPER is a leading global supplier of turnkey systems and services for the production of all types of pulp, paper, tissue paper, board, fiber-board (MDF), nonwovens, as well as of biomass boilers and gasifiers for energy production and of systems for the production of plastic films. The technologies available are employed for the processing of logs and annual fibers, the production of chemical and mechanical pulps as well as recycled paper fibers, recovery and reuse of chemicals, generation of energy from biomass, preparation of paper machine furnish from virgin or recycled fibers, production of paper, tissue paper and board, calendering and coating of paper, and the handling of reject materials and sludges. Services include complete mill maintenance, equipment upgrades and rebuilds, engineered wear products, and spare parts.