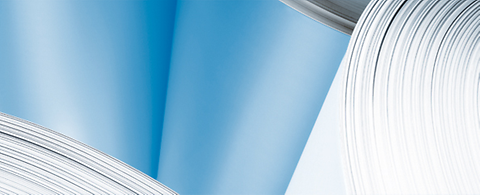 ANDRITZ Energy & Environment to supply South Korea's first circulating fluidized bed boiler fired exclusively with biomass
2011/05/12
ANDRITZ Energy & Environment, which became part of international technology Group ANDRITZ in December 2010, has received the order from POSCO Engineering & Construction Co., Ltd. to supply a circulating fluidized bed boiler for the Donghae biomass power plant in South Korea. Start-up is scheduled for the second quarter of 2013.
The order includes engineering and delivery of key components, including fuel feed, bed ash, and burner systems, for an 88 MWth circulating fluidized bed boiler plant. The Donghae power plant will supply 30 MW to the national grid, and represents a milestone for the plant operator, East West Power Co., Ltd., in fulfilling South Korea's environmental and energy policy goals: The ANDRITZ plant will be the first circulating fluidized bed boiler fired exclusively with biomass in South Korea.

- End -

The ANDRITZ GROUP
The ANDRITZ GROUP is a globally leading supplier of plants and services for the hydropower, pulp and paper, metals, and other specialized industries (solid/liquid separation, feed, and biofuel). The Group is headquartered in Graz, Austria, and has a staff of approximately 15,900 employees worldwide. ANDRITZ operates over 120 production sites, service, and sales companies all around the world.
ANDRITZ Energy & Environment
ANDRITZ Energy & Environment, part of ANDRITZ's PULP & PAPER business area, is a globally leading supplier of energy generation and environmental technology plants and systems. The company delivers steam generators and flue gas cleaning systems including service and modernization.