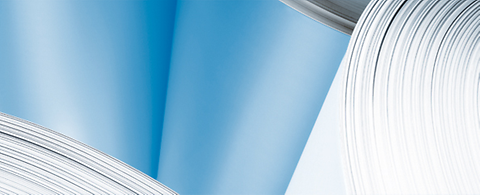 High production capacity, low power consumption: ANDRITZ to supply drum pulping system for Taishan Gypsum's paper mill, China
2013/08/08
International technology Group ANDRITZ has received an order from Taishan Gypsum for delivery of a FibreFlow drum pulper to its paper mill in Tai'an City, Shandong Province, China, which produces high-quality mask paper for gypsum boards. Start-up is scheduled for March 2014.
The low energy consumption, the exceptionally high availability, and the low operating costs of the drum pulper (capacity: 800 tons per day) were decisive in the award of this order. The scope of supply also includes engineering, erection work supervision, start-up, training, as well as a spare and wear part package. The raw material treated by Taishan Gypsum consists of one half LOCC (Local Old Corrugated Container) and one half AOCC (American Old Corrugated Container). The ANDRITZ FibreFlow drum pulper is used for slushing all kinds of recycled paper grades – slushing of paper and separation of contaminants are handled in one single unit. 
Taishan Gypsum is the leading Chinese manufacturers of high-quality gypsum boards and frame series for interior decoration. The company, with a production capacity of 1.2 billion square meters of gypsum boards per year, serves the domestic market, and also exports to other countries, such as the United Arab Emirates, Indonesia, India, and Russia.
– End –

The ANDRITZ GROUP
The ANDRITZ GROUP is a globally leading supplier of plants, equipment, and services for hydropower stations, the pulp and paper industry, the metalworking and steel industries, and solid/liquid separation in the municipal and industrial sectors. In addition, ANDRITZ offers technologies for certain other sectors including automation, the production of animal feed and biomass pellets, pumps, machinery for nonwovens and plastic films, steam boiler plants, biomass boilers and gasification plants for energy generation, flue gas cleaning plants, plants for the production of panelboards (MDF), thermal sludge utilization, and biomass torrefaction plants. The publicly listed, international technology Group is headquartered in Graz, Austria, and has a staff of around 23,800 employees. ANDRITZ operates over 220 production sites as well as service and sales companies all around the world.
ANDRITZ PULP & PAPER
ANDRITZ PULP & PAPER is a leading global supplier of equipment, systems, and services for the production and processing of all types of pulps, paper, tissue, and board. The technologies cover processing of logs, annual fibers, and waste paper, production of chemical pulp, mechanical pulp, and recycled fibers, recovery and reuse of chemicals, preparation of paper machine furnish, production of paper, tissue, and board, calendering and coating of paper, as well as treatment of reject materials and sludge. The service range includes modernization, rebuilds, spare and wear parts, service and maintenance, as well as machine transfer and second-hand equipment. Biomass, steam, and recovery boilers, gasification plants for energy production, flue gas cleaning plants, production equipment for biofuel (second generation) and biomass pelleting, biomass torrefaction, and plants for the production of nonwovens, dissolving pulp, plastic films, and panelboards (MDF) are also allocated to the business area.