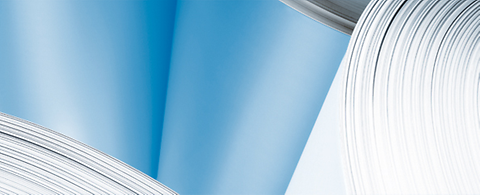 ANDRITZ PULP & PAPER to supply new High Energy Recovery Boiler to Packaging Corporation of America
2009/11/06
International technology Group ANDRITZ has received an order from Packaging Corporation of America (PCA) to deliver a High Energy Recovery Boiler (HERB), including chloride and potassium removal system, to PCA's Valdosta mill, Georgia, in the southeast USA. Start-up of the new recovery boiler is scheduled for October 2011.
The energy-efficient HERB technology allows a modern mill to produce more steam, and therefore more electrical energy, to support mill operations. For the Valdosta mill, the boiler is designed to operate at 1,500 psig (103 bar) pressure and a temperature of 920 ° F (493 ° C). The new unit will replace three existing boilers installed in the 1950's and 1970's.

Upon completion of the project, the Valdosta mill will use only internally generated wood waste and black liquor in its boilers, which will allow it to self-generate 100% of its electricity requirements. The new recovery boiler technology will also significantly reduce the mill's air emissions compared to the older installed units.
- End -
Packaging Corporation of America (PCA)
PCA is the fifth largest producer of containerboard and corrugated packaging products in the United States, with sales of $2.4 bn. in 2008. It operates four paper mills and 68 corrugated product plants in 26 states across the country.
The ANDRITZ GROUP
The ANDRITZ GROUP is a global market leader for customized plants, process technologies, and services for the hydropower, pulp and paper, metals, and other industries (solid/liquid separation, feed and biofuel). The Group is headquartered in Graz, Austria and has a staff of approx. 13,200 employees worldwide. ANDRITZ operates over 150 production sites, service and sales companies all around the world.
ANDRITZ PULP & PAPER
The PULP & PAPER business area is a global leader in the supply of systems, equipment, engineered wear products and services for the production of all types of pulp (chemical pulp, mechanical pulp, recycled fiber pulp) paper, board, tissue, fiber-board (medium-density fiber board), nonwovens, and biomass boilers for power production. Through the successful acquisition and integration of complementary technologies, the business area has become a full-line supplier of production systems and services to the pulp and paper industry. The technologies are employed for processing of logs and annual fibers; production of chemical and mechanical pulps (cooking or refining, washing, bleaching, screening and drying); recovery and reuse of chemicals; generation of biomass energy; preparation of paper machine furnish from virgin or recycled fibers; production of tissue, paper and board products; calendering and coating of paper; and handling of reject materials and sludges. Service offerings are focused on assisting customers in increasing their operational efficiency while reducing operating costs. The business area provides customized basic and detailed engineering, procurement, manufacturing, equipment erection and supervision, training, and start-up services and EPC deliveries.