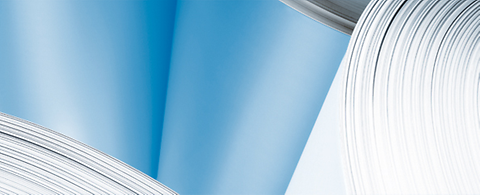 ANDRITZ to supply biomass boiler island to Karlstads Energi, Sweden
2012/06/28
International technology Group ANDRITZ has received an order from the municipal energy company Karlstads Energi AB, Sweden, for the supply of a new biomass-fueled boiler for the Combined Heat and Power (CHP) plant at Hedenverket. Start-up is scheduled for the end of 2014.
The scope of delivery includes the complete boiler island (fuel bin to flue gas fan outlet), based on ANDRITZ's well-proven Bubbling Fluidized Bed (BFB) design and combining high efficiency with excellent environmental performance. The boiler will burn wood-based fuels (logging waste, sawmill chips, and bark), which are widely available in the region, to generate steam at the rate of 127 t/h, equal to 88 MW of thermal power. 
According to Karlstads Energi, construction of the new CHP facility will allow the municipality to phase out all energy production using fossil fuels and increase production of electricity from renewable resources. "The completion of this plant will enable us to secure a long-term electricity and district heating supply with sustainable and renewable fuels using highly efficient and environmentally friendly technology," says Mats Preger, CEO of Karlstads Energi.
– End –

The ANDRITZ GROUP
International technology Group ANDRITZ is a globally leading supplier of plants, equipment, and services for hydropower stations, the pulp and paper industry, solid-liquid separation in the municipal and industrial sectors, the steel industry, and the production of animal feed and biomass pellets. In addition, ANDRITZ offers technologies for certain other sectors including automation, pumps, machinery for nonwovens and plastic films, steam boiler plants, biomass boilers and gasification plants for energy generation, flue gas cleaning plants, plants for the production of panelboards (MDF), thermal sludge utilization, and torrefaction plants. The publicly listed company is headquartered in Graz, Austria, has a staff of more than 17,000 employees, and operates over 180 production sites as well as service and sales companies all around the world.
ANDRITZ PULP & PAPER
ANDRITZ PULP & PAPER is one of the leading global suppliers of turnkey systems and services for the production of all types of pulp, paper, tissue paper, board, fiber-board (MDF), nonwovens, as well as of biomass boilers and gasifiers for energy production and of systems for the production of plastic films. The technologies available are employed for the processing of logs and annual fibers, the production of chemical and mechanical pulps as well as recycled paper fibers, recovery and reuse of chemicals, generation of energy from biomass, preparation of paper machine furnish from virgin or recycled fibers, production of paper, tissue paper and board, calendering and coating of paper, and the handling of reject materials and sludges. Services include complete mill maintenance, equipment upgrades and rebuilds, engineered wear products, and spare parts.
Karlstads Energi
Karlstads Energi AB, which is wholly owned by the municipality of Karlstad, is a supplier of energy and waste disposal services to the Karlstad region in Sweden. It sells heat to over 5,000 customers and electricity services to approximately 40,000 customers. Currently, electricity is generated at the existing biomass-fueled CHP plant in Heden and the wind park Vänern, while district heating is generated at the Hedenverket plant. Each year, the company sells about 600 million kWh of electricity and an equal amount of heat. The company is also in charge of municipal refuse collection for the city of Karlstad (17,000 customers).