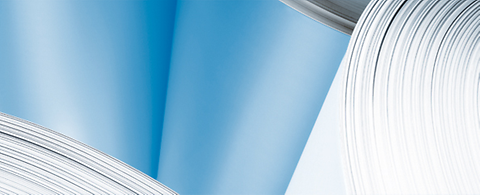 ANDRITZ receives two orders from SCA, Sweden
2010/05/04
International technology Group ANDRITZ has been awarded an order by SCA, Sweden, to supply a new lime kiln with fuel handling and white liquor filtration equipment to its Östrand pulp mill.
The delivery is part of SCA's BioLoop project, in which the mill will change its systems from oil to renewable fuels in order to enhance the general environmental friendliness of the mill.

The new lime kiln will be fuelled by wood dust and will also lead to lower chemical and maintenance costs of the mill. The scope of supply also includes wood dust burners for the existing power boiler. The white liquor filter is scheduled to be started up in spring 2011, and the lime kiln in autumn 2011.

For the pulp mill at SCA Packaging Obbola, ANDRITZ PULP & PAPER will supply green liquor and dregs handling equipment, including a LimeGreen filter and a LimeFree centrifuge, and also a lime mud filtration system. This delivery includes process electrification and instrumentation, as well as modification of the existing control system for the new process equipment. Start-up is scheduled for spring 2011.

SCA is a global hygiene and paper company that develops and produces personal-care products, tissue, packaging solutions, publication papers, and solid-wood products. Sales are conducted in some 100 countries.
- End -

The ANDRITZ GROUP
The ANDRITZ GROUP is a globally leading supplier of plants and services for the hydropower, pulp and paper, metals, and other specialized industries (solid/liquid separation, feed and biofuel). The Group is headquartered in Graz, Austria and has a staff of approx. 13,000 employees worldwide. ANDRITZ operates over 120 production sites, service and sales companies all around the world.
ANDRITZ PULP & PAPER
ANDRITZ PULP & PAPER is a leading global supplier of turnkey systems and services for the production of all types of pulp, paper, tissue paper, board, fiber-board (MDF), nonwovens, as well as of biomass boilers and gasifiers for energy production. The technologies available are employed for the processing of logs and annual fibers, the production of chemical and mechanical pulps as well as recycled paper fibers, recovery and reuse of chemicals, generation of energy from biomass, preparation of paper machine furnish from virgin or recycled fibers, production of paper, tissue paper and board, calendering and coating of paper, and the handling of reject materials and sludges. Services include complete mill maintenance, equipment upgrades and rebuilds, engineered wear products, and spare parts.