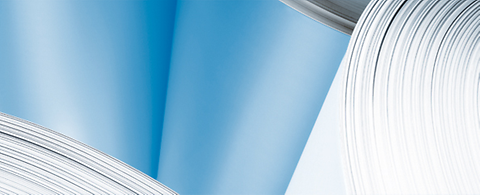 ANDRITZ to supply biomass pre-treatment technology for commercial-scale Project LIBERTY in the USA
2012/10/24
International technology Group ANDRITZ, through its U.S. subsidiary ANDRITZ Inc., received an order to supply its advanced continuous biomass pre-treatment technology for the Poet-DSM Advanced Biofuels commercial-scale biofuel facility being built in Emmetsburg, Iowa, USA.
Project LIBERTY is POET-DSM's first commercial-scale 2nd generation cellulosic ethanol plant and is under construction in Emmetsburg, Iowa. The facility will produce 20 million gallons per year by using corn cobs, leaves, husk, and some stalk to produce renewable fuel. Construction is scheduled to be complete in Q4 2013.
ANDRITZ's advanced steam explosion (SteamEx) technology is a two-stage process which includes a vertical reactor, interstage washing, and continuous steam explosion technology. The technologies will be employed to help in the pre-treatment of biomass so that it can be converted into low-cost sugars which will be used in the production of ethanol. These technologies are well-proven in other industrial processes and, through extensive R&D in liquid biofuels, have been optimized by ANDRITZ to satisfy the requirements for Project LIBERTY.
– End –

The ANDRITZ GROUP
International technology Group ANDRITZ is a global leading supplier of plants, equipment, and services for hydropower stations, the pulp and paper industry, solid/liquid separation in the municipal and industrial sectors, the steel industry, and the production of animal feed and biomass pellets. In addition, ANDRITZ offers technologies for other sectors including automation, pumps, machinery for nonwovens and plastic films, steam boiler plants, biomass boilers and gasification plants for energy generation, flue gas cleaning plants, plants for the production of panelboard (MDF), thermal sludge utilization, and torrefaction plants. The publicly listed ANDRITZ GROUP is headquartered in Graz, Austria, and has a staff of more than 17,400 employees worldwide. ANDRITZ operates over 180 production sites as well as service and sales companies all around the world.