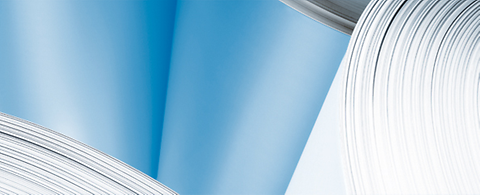 ANDRITZ to supply environmentally friendly recovery boiler for pulp mill in Canada
2012/04/24
International technology Group ANDRITZ has received an order from Tembec to supply a SulfitePower boiler plant for Témiscaming pulp mill, Québec, Canada. Start-up is scheduled for the final quarter of 2013.
For this order, ANDRITZ Energy & Environment (AE&E) will provide the boiler pressure part and steel structures, liquor and gas burners, fan, air preheater, air and flue gas ducts, and the soot blower. In the power boiler plant, 78.5 t of liquor will be burned and 222 t of high-pressure steam produced per hour. A turbine with an output of 50 MW will generate energy that will be supplied to the public grid as green electricity. Ammonium bisulfite will be recovered in a subsequent flue gas cleaning plant.
With this environmentally friendly investment and the additional revenue from the sale of electricity, Tembec is safeguarding its location in Témiscaming in the long term.
– End –

The ANDRITZ GROUP
International technology Group ANDRITZ is a globally leading supplier of plants, equipment, and services for hydropower stations, the pulp and paper industry, solid/liquid separation in the municipal and industrial sectors, the steel industry, and the production of animal feed and biomass pellets. In addition, ANDRITZ offers technologies for certain other sectors including automation, pumps, machinery for nonwovens and plastic films, steam boiler plants, biomass boilers and gasification plants for energy generation, flue gas cleaning plants, plants for the production of panelboards (MDF), thermal sludge utilization, and torrefaction plants. The publicly listed ANDRITZ GROUP is headquartered in Graz, Austria and has a staff of approximately 16,700 employees worldwide. ANDRITZ operates over 180 production sites, service, and sales companies all around the world.
ANDRITZ Energy & Environment
ANDRITZ Energy & Environment, part of the PULP & PAPER business area, is a globally leading, full-line supplier of energy generation and environmental technology plants and systems. The company designs and constructs turnkey power plants and supplies components such as steam generators and flue gas cleaning systems. Service and modernization complete the product portfolio.
Tembec Tembec is an integrated manufacturer of forest products – lumber, pulp, paper, and specialty cellulose – serving customers worldwide. Tembec has operations in North America and France with some 4,000 employees, is listed on the TSX and has annual sales of approximately U$ 2 billion.