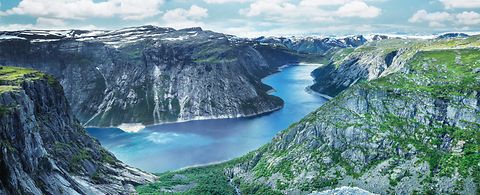 ANDRITZ's energy-efficient pumps secure water supply in Amman, Jordan
2019/05/10
International technology Group ANDRITZ supplied 12 multi-stage axial split case and high-pressure ring section pumps to the Water Authority of Jordan last year.
These energy-efficient pumps secure the water supply of the capital city Amman. With approximately 92 percent of the country being desert and desert-like landscape and a rapidly growing population, securing and optimizing water supply has become of utmost importance for Jordan.
The Jordanian water supply system consumes around 15 percent of the energy the country produces, which is approximately 2,000 GWh per year. Much of this energy is needed to pump water. Due to its proven, highly energy-efficient pumps and worldwide reference portfolio, ANDRITZ was selected to refurbish the two key pumping stations Lib and Wala for the water supply to Amman.
Six ANDRITZ multi-stage axial split case pumps from the ASPM series were installed to increase the total capacity of the Lib pumping station to 2,500 cubic meters per hour. These hydraulic machines have achieved excellent results since being put into operation. The scope of supply also included six high-pressure ring section pumps from the HP43 series for the water distribution to the Madaba region. Both pump models have particularly high efficiency and, therefore, very low energy consumption. The new system should lead to energy savings of up to 20 percent.
- End -
ANDRITZ GROUP
ANDRITZ is an international technology group providing plants, systems, equipment, and services for various industries. The company is one of the technology and global market leaders in the hydropower business, the pulp and paper industry, the metal working and steel industries, and in solid/liquid separation in the municipal and industrial segments. Other important fields of business are animal feed and biomass pelleting, as well as automation, where ANDRITZ offers a wide range of innovative products and services in the IIoT (Industrial Internet of Things) sector under the brand name of Metris. In addition, the company is active in power generation (steam boiler plants, biomass power plants, recovery boilers, and gasification plants) and environmental technology (flue gas and exhaust gas cleaning plants) and offers equipment for the production of nonwovens, dissolving pulp, and panelboard, as well as recycling plants.
ANDRITZ stands for passion, partnership, perspectives and versatility – core values to which the company is committed. The listed Group is headquartered in Graz, Austria. With almost 170 years of experience, over 29,000 employees, and more than 280 locations in over 40 countries worldwide, ANDRITZ is a reliable and competent partner and helps its customers to achieve their corporate and sustainability goals.