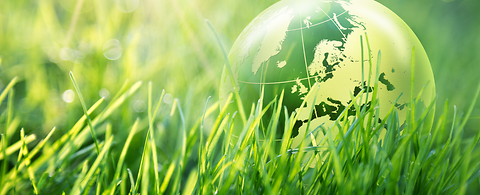 ANDRITZ to supply shredder equipment to Saker, Slovakia
2018/09/12
International technology Group ANDRITZ has received an order from Saker to supply a Universal Rotary Shear UC and a Universal Granulator UG to their recycling plant in Zilina, Slovakia.
Start-up for the new equipment is scheduled for December 2018.
The well-proven Universal Rotary Shear will pre-shred larger input material, which is then granulated into the required particle size in the second step by the Universal Granulator. This combination of powerful pre-shredder and granulator enables processing of a large variety of composite materials while maintaining full flexibility. The material remains in the process until it reaches the grain size at which it can pass through an adjustable screen with a defined hole size. Smaller input material can also be fed directly into the granulator without pre-shredding.
Saker will use the Universal Rotary Shear, model UC 1300, and the Universal Granulator, model UG 1600S, to process aluminum composites such as frames, profiles, dishes, etc. as well as to shred transformers and cable scrap in order to separate aluminum and copper from the plastic sheathing. The recovered output material will be pure aluminum, copper, and iron. The combined shredders will provide a maximum throughput of about 4 tons per hour.
The family-run company Saker has been focusing on the processing and recycling of iron and non-ferrous metals since 1992 and has four business units in the Czech Republic and Slovakia employing over 200 people. Saker is also specialized in the production of aluminum alloys, mainly for the electronics and automotive industries in the Czech Republic and abroad.
- End -
ANDRITZ GROUP
ANDRITZ is a globally leading supplier of plants, equipment, and services for hydropower stations, the pulp and paper industry, the metal working and steel industries, and for solid/liquid separation in the municipal and industrial segments. Other important fields of business are animal feed and biomass pelleting, as well as automation, where ANDRITZ offers a wide range of innovative products and services in the IIoT (Industrial Internet of Things) sector under the brand name of Metris. In addition, the international technology Group is active in power generation (steam boiler plants, biomass power plants, recovery boilers, and gasification plants) and environmental technology (flue gas cleaning plants) and offers equipment for the production of nonwovens, dissolving pulp, and panelboard, as well as recycling plants.
A passion for innovative technology, absolute customer focus, reliability, and integrity are the central values to which ANDRITZ commits. The listed Group is headquartered in Graz, Austria. With over 160 years of experience, 26,000 employees, and more than 250 locations in over 40 countries worldwide, ANDRITZ is a reliable and competent partner and helps its customers to achieve their corporate and sustainability goals.
ANDRITZ RECYLING
The ANDRITZ plant range offers recycling solutions for a wide variety of different applications: Electronic and electrical waste, refrigerators, cables and flexible wires, metals, end of life vehicle parts like oil filters, motor blocks and tires, household, industrial, organic and wood waste as well as rejects from the pulp and paper industry. The service offering includes system and machine modernization, rebuilds, spare and wear parts, on-site and workshop services, optimization of process performance, maintenance and automation solutions, as well as machine relocation and second-hand equipment.