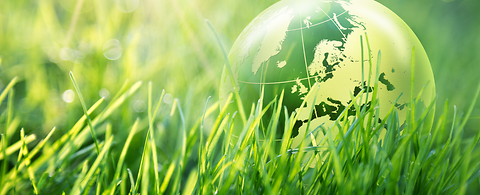 ANDRITZ to supply a refrigerator recycling plant to Remondis Electrorecycling SAS, France
2019/01/17
International technology Group ANDRITZ has received an order from Remondis Electrorecycling SAS to supply a complete recycling plant for refrigeration appliances to their dismantling center in Saint Thibault, France.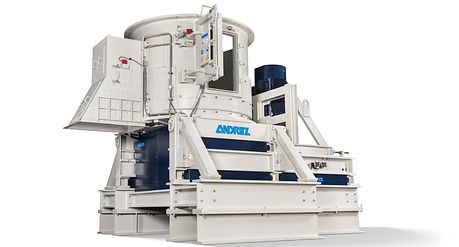 The Cross-Flow Shredder QZ will be the centerpiece of the new plant and process refrigerators and freezers with a piece weight of up to 100 kg. Start-up for the new recycling plant is scheduled for spring 2019.
The Cross-Flow Shredder QZ, type 2500, gently breaks up the input material in a single-stage process and is insensitive to solid metal parts. The operating principle of the QZ shredder is based on flexible, rotating tools, which accelerate the input material to variable speeds and paths. The material is disintegrated and opened up by the impact of the accelerated materials colliding with one another. The different physical properties of the material as well as the individually adjustable holding time determine the form and size of the processed material.
 Remondis will run the new recycling plant in three-shift operation. The individual iron, aluminum, copper, plastics, and polyurethane fractions extracted are returned directly to the industrial cycle.
With this order, ANDRITZ has once again strengthened its leading position for refrigerator recycling plants that not only comply with the stringent European WEEELABEX standards, but also achieve highest recovery rates for environmentally harmful greenhouse gases and highly explosive pentane gas.
The Remondis Group is headquartered in Lünen, Germany, and is one of the largest recycling, service and water companies worldwide, employing more than 30,000 people at about 800 business locations on four continents. Remondis is specialized in removing pollutants from residual or hazardous wastes and disposing of them using environmentally friendly methods.
- End -
ANDRITZ GROUP
ANDRITZ is a globally leading supplier of plants, equipment, and services for hydropower stations, the pulp and paper industry, the metal working and steel industries, and for solid/liquid separation in the municipal and industrial segments. Other important fields of business are animal feed and biomass pelleting, as well as automation, where ANDRITZ offers a wide range of innovative products and services in the IIoT (Industrial Internet of Things) sector under the brand name of Metris. In addition, the international technology Group is active in power generation (steam boiler plants, biomass power plants, recovery boilers, and gasification plants) and environmental technology (flue gas cleaning plants) and offers equipment for the production of nonwovens, dissolving pulp, and panelboard, as well as recycling plants.
A passion for innovative technology, absolute customer focus, reliability, and integrity are the central values to which ANDRITZ commits. The listed Group is headquartered in Graz, Austria. With over 160 years of experience, 29,000 employees, and more than 280 locations in over 40 countries worldwide, ANDRITZ is a reliable and competent partner and helps its customers to achieve their corporate and sustainability goals.
ANDRITZ RECYLING
The ANDRITZ plant range offers recycling solutions for a wide variety of different applications: Electronic and electrical waste, refrigerators, cables and flexible wires, metals, end of life vehicle parts like oil filters, motor blocks and tires, household, industrial, organic and wood waste as well as rejects from the pulp and paper industry. The service offering includes system and machine modernization, rebuilds, spare and wear parts, on-site and workshop services, optimization of process performance, maintenance and automation solutions, as well as machine relocation and second-hand equipment.