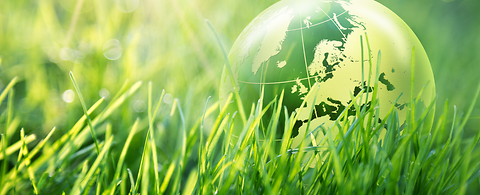 ANDRITZ to supply a Universal Cross-Flow Shredder QZ to Elektro Recycling s.r.o., Slovakia
2019/05/14
International technology Group ANDRITZ has received an order from Elektro Recycling s.r.o. to supply a Universal Cross-Flow Shredder QZ for their refrigerator recycling plant in Slovenská Lupča, Slovakia.
Start-up for the new equipment is planned for the third quarter of 2019.
The well-proven ANDRITZ Universal Cross-Flow Shredder QZ, type 2500, will replace the existing Cross-Flow Shredder QZ2000 supplied by ANDRITZ in 2006. After the upgrade, Elektro Recycling will be capable of processing up to 90 refrigerators per hour with the larger QZ2500. No cutting tools are needed at the shredder – the machine breaks down the input material quickly and gently using rotating chains so that the individual fractions are exposed and can be separated easily from one another. The fully encapsulated, single-stage system for processing refrigerators recovers environmentally harmful greenhouse gases without any risk of fire and complies with the most stringent WEEELABEX standards. The scope of supply also includes the conveying system and the noise protection cabin as well as the plunger and heating screw.
Elektro Recycling s.r.o., located in Slovenská Lupča, Slovakia and established in 2002, specializes in recycling of refrigerators and other electrical and electronic waste (WEEE), which not only includes processing but also accredited collection and disposal of WEEE within Slovakia.
- End -
ANDRITZ GROUP
ANDRITZ is an international technology group providing plants, systems, equipment, and services for various industries. The company is one of the technology and global market leaders in the hydropower business, the pulp and paper industry, the metal working and steel industries, and in solid/liquid separation in the municipal and industrial segments. Other important fields of business are animal feed and biomass pelleting, as well as automation, where ANDRITZ offers a wide range of innovative products and services in the IIoT (Industrial Internet of Things) sector under the brand name of Metris. In addition, the company is active in power generation (steam boiler plants, biomass power plants, recovery boilers, and gasification plants) and environmental technology (flue gas and exhaust gas cleaning plants) and offers equipment for the production of nonwovens, dissolving pulp, and panelboard, as well as recycling plants.
ANDRITZ stands for passion, partnership, perspectives and versatility – core values to which the company is committed. The listed Group is headquartered in Graz, Austria. With almost 170 years of experience, over 29,000 employees, and more than 280 locations in over 40 countries worldwide, ANDRITZ is a reliable and competent partner and helps its customers to achieve their corporate and sustainability goals.
ANDRITZ RECYCLING
The ANDRITZ plant range offers recycling solutions for a wide variety of different applications: Electronic and electrical waste, refrigerators, cables and flexible wires, metals, end of life vehicle parts like oil filters, motor blocks and tires, household, industrial, organic and wood waste as well as rejects from the pulp and paper industry. The service offering includes system and machine modernization, rebuilds, spare and wear parts, on-site and workshop services, optimization of process performance, maintenance and automation solutions, as well as machine relocation and second-hand equipment.