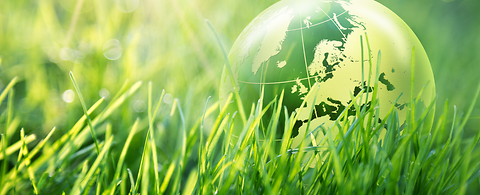 ANDRITZ to supply a complete reject treatment and sludge handling system to Palm, Germany
2019/08/30
International technology Group ANDRITZ has received an order from Papierfabrik Palm GmbH & Co KG to supply the complete reject treatment and sludge handling system for their new paper mill in Aalen, Germany. Start-up is scheduled for the third quarter of 2021.
The complete reject treatment system supplied by ANDRITZ will include two Universal Rotary Shears UC1300 and one Universal Shredder FRX2000. The system will be able to handle light rejects and pulper rags. These pulper rags will be processed without any manual intervention as they will be shredded directly at their point of origin underneath the pulper and can then be transported onwards on conveyor belts. The centerpiece of the sludge handling system is a Sludge Screw Press SCS, designed for high throughput, which will dewater the sludge very efficiently.
Palm already has several ANDRITZ sludge handling systems in operation in other mills. This order once again evidences the long-term successful relationship between both companies.
Palm, headquartered in Aalen, Germany, is one of the leading companies in the European paper industry. The Group is divided into Papierfabrik Palm, consisting of five paper mills for paper production, the Palm Packaging Group with 28 plants for the production of corrugated board, and Palm Recycling, consisting of two recycling companies. All paper and corrugated board products are made of 100% recycled fibers from waste paper.
- End -
ANDRITZ GROUP
ANDRITZ is an international technology group providing plants, systems, equipment, and services for various industries. The company is one of the technology and global market leaders in the hydropower business, the pulp and paper industry, the metal working and steel industries, and in solid/liquid separation in the municipal and industrial segments. Other important fields of business are animal feed and biomass pelleting, as well as automation, where ANDRITZ offers a wide range of innovative products and services in the IIoT (Industrial Internet of Things) sector under the brand name of Metris. In addition, the company is active in power generation (steam boiler plants, biomass power plants, recovery boilers, and gasification plants) and environmental technology (flue gas and exhaust gas cleaning plants) and offers equipment for the production of nonwovens, dissolving pulp, and panelboard, as well as recycling plants.
ANDRITZ stands for passion, partnership, perspectives and versatility – core values to which the company is committed. The listed Group is headquartered in Graz, Austria. With almost 170 years of experience, 29,600 employees, and more than 280 locations in over 40 countries worldwide, ANDRITZ is a reliable and competent partner and helps its customers to achieve their corporate and sustainability goals.
ANDRITZ RECYCLING
The ANDRITZ plant range offers recycling solutions for a wide variety of different applications: Electronic and electrical waste, refrigerators, cables and flexible wires, metals, end of life vehicle parts like oil filters, motor blocks and tires, household, industrial, organic and wood waste as well as rejects from the pulp and paper industry. The service offering includes system and machine modernization, rebuilds, spare and wear parts, on-site and workshop services, optimization of process performance, maintenance and automation solutions, as well as machine relocation and second-hand equipment.