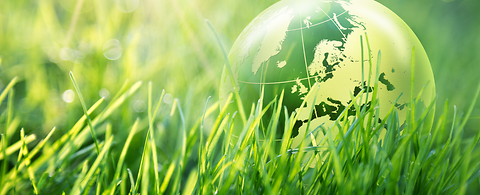 ANDRITZ successfully starts up a Universal Shredder FRP at Moelven Notnäs Ransby AB, Sweden
2020/02/20
International technology Group ANDRITZ has successfully completed the start-up of a Universal Shredder FRP at the Moelven Notnäs Ransby AB sawmill in Torsby, Sweden.
The sawmill produces around 225,000 m3 of sawn goods every year. The wood waste generated will be processed with an ANDRITZ Universal Shredder FRP, type 2000P, which is able to process up to five tons per hour. The single-shaft shredder breaks down bulky materials into small particle sizes in a single step, making the machine a perfect example of how mills can deal efficiently with the problem of waste wood. The FRP is equipped with an innovative pendulum pusher that prevents material ejection and contributes towards a clean and safe work environment.
Previously, Moelven worked with a mobile shredder that caused substantial noise pollution in the surrounding area. At only 81-85 dB, the new FRP is extremely quiet in operation compared to other shredders. The scope of delivery also included supply of the input hopper and the discharge chain conveyor.
The FRP2000P is Moelven's second machine to be ordered from ANDRITZ – another FRP shredder is operating successfully at Moelven Soknabruket in Norway.
Moelven is a Scandinavian industrial group, headquartered in Moelv, Norway, that produces building products and systems for the construction industry. The group consists of 36 production companies across 45 locations in Norway and Sweden and employs around 3,500 people.
- End -
ANDRITZ GROUP
ANDRITZ is an international technology group providing plants, systems, equipment, and services for various industries. The company is one of the technology and global market leaders in the hydropower business, the pulp and paper industry, the metal working and steel industries, and in solid/liquid separation in the municipal and industrial segments. Other important fields of business are animal feed and biomass pelleting, as well as automation, where ANDRITZ offers a wide range of innovative products and services in the IIoT (Industrial Internet of Things) sector under the brand name of Metris. In addition, the company is active in power generation (steam boiler plants, biomass power plants, recovery boilers, and gasification plants) and environmental technology (flue gas and exhaust gas cleaning plants) and offers equipment for the production of nonwovens, dissolving pulp, and panelboard, as well as recycling plants.
ANDRITZ stands for passion, partnership, perspectives and versatility – core values to which the company is committed. The listed Group is headquartered in Graz, Austria. With almost 170 years of experience, approximately 29,700 employees, and more than 280 locations in over 40 countries worldwide, ANDRITZ is a reliable and competent partner and helps its customers to achieve their corporate and sustainability goals.
ANDRITZ RECYCLING
The ANDRITZ plant range offers recycling solutions for a wide variety of different applications: Electronic and electrical waste, refrigerators, cables and flexible wires, metals, end of life vehicle parts like oil filters, motor blocks and tires, household, industrial, organic and wood waste as well as rejects from the pulp and paper industry. The service offering includes system and machine modernization, rebuilds, spare and wear parts, on-site and workshop services, optimization of process performance, maintenance and automation solutions, as well as machine relocation and second-hand equipment.