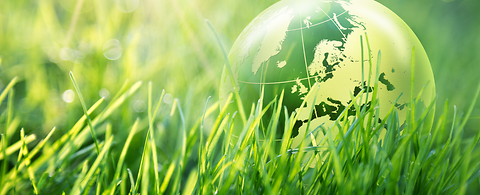 ANDRITZ signs cooperation agreement with LINETECHNOLOGY GmbH
2021/04/09
International technology group ANDRITZ has signed a cooperation agreement on container-based recycling systems with LINETECHNOLOGY GmbH, Austria.
The modular processing plants with flexible configurations are sold under the name of BLUELINE and enable decentralized recycling and economical processing of small quantities of residual industrial waste fractions.
ANDRITZ will provide the required shredding technology and supply equipment from the ADuro product series for universal and fine shredding. The ADuro shredders will be tuned to the special requirements of the BLUELINE modules and can be used in different areas of applications, for example the treatment of plastic, substitute fuels, wood or cables. Their biggest advantages are the flexibility of the shredder modules for single-stage shredding and the high-performance, fine classification system with an integrated separation stage.
In addition to the stationary, large-scale plants and single machines supplied so far, this collaboration with LineTechnology will give ANDRITZ access to an entirely new customer segment that uses complete and yet extremely flexible processing lines.
"Collaboration with LINETECHNOLOGY will now enable us to serve the needs of our customers even better by creating value added for the recycling industry with innovative and sustainable solutions for many different applications," adds Thomas Gemeiner, Global Product Management & After-Sales Service Director at ANDRITZ Recycling.
LINETECHNOLOGY is headquartered in Waidhofen an der Ybbs, Austria, and was founded in 2019 as an independent affiliate of IFE Aufbereitungstechnik GmbH. The company develops, produces and sells modular, container-based processing plants under the product name BLUELINE. These plants can be reconfigured dynamically and cover virtually all established process steps in dry mechanical-physical processing of residual materials.
- End -
ANDRITZ GROUP
International technology group ANDRITZ offers a broad portfolio of innovative plants, equipment, systems and services for the pulp and paper industry, the hydropower sector, the metals processing and forming industry, pumps, solid/liquid separation in the municipal and industrial sectors, as well as animal feed and biomass pelleting. Plants for power generation, flue gas cleaning, for recycling, and the production of nonwovens and panelboard complete the global product and service offering. Innovative products and services in the industrial digitalization sector are offered under the brand name Metris and help customers to make their plants more user-friendly, efficient and profitable. The publicly listed group has around 27,200 employees and more than 280 locations in over 40 countries.
ANDRITZ RECYCLING
The ANDRITZ product range offers recycling solutions for a wide variety of different applications: electronic and electrical waste, refrigerators, cables and flexible wires, metals, end-of-life vehicle parts like oil filters, motor blocks and tires, household, industrial, organic and wood waste, as well as rejects from the pulp and paper industry. The service offering includes system and machine modernization, rebuilds, spare and wear parts, on-site and workshop services, optimization of process performance, maintenance and automation solutions, as well as machine relocation and second-hand equipment.