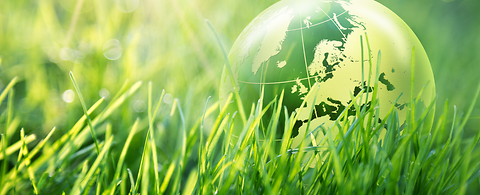 ANDRITZ to supply a Universal Shredder FRP to AB Hilmer Andersson, Sweden
2018/07/24
International technology Group ANDRITZ has received an order from AB Hilmer Andersson to supply a Universal Shredder FRP to their saw mill in Lässerud, Sweden. The FRP shredder will process wood waste and offcuts from the saw mill to be finally used as biomass for heat generation.
Start-up for the new shredder is scheduled for autumn 2018.
The well-proven ANDRITZ single-shaft shredder, model FRP2500X, processes the material in only one step to the required granulate size of 60 mm and even cuts huge logs into manageable pieces. An innovative pendulum pusher keeps incoming wood in the large inlet hopper to avoid material extraction and also feeds the material properly into the continuous cutting rotor, which is equipped with an innovative knife system. The slowly rotating shredder is capable of accommodating a wide range of bulky materials, such as plastics, textiles, household/industrial waste, and rejects. The FRP is highly energy-efficient, operates at a low noise level, and is designed to minimize the amount of dust generated.
AB Hilmer Andersson is a family-run company and operates in the wood processing industry. Its core products are construction timber, laths, precut lengths, planed profiles, and impregnated and painted panels, mainly sold to the Norwegian market.
- End -
ANDRITZ GROUP
ANDRITZ is a globally leading supplier of plants, equipment, and services for hydropower stations, the pulp and paper industry, the metal working and steel industries, and for solid/liquid separation in the municipal and industrial segments. Other important fields of business are animal feed and biomass pelleting, as well as automation, where ANDRITZ offers a wide range of innovative products and services in the IIoT (Industrial Internet of Things) sector under the brand name of Metris. In addition, the international technology Group is active in power generation (steam boiler plants, biomass power plants, recovery boilers, and gasification plants) and environmental technology (flue gas cleaning plants) and offers equipment for the production of nonwovens, dissolving pulp, and panelboard, as well as recycling plants.
A passion for innovative technology, absolute customer focus, reliability, and integrity are the central values to which ANDRITZ commits. The listed Group is headquartered in Graz, Austria. With over 160 years of experience, 25,800 employees, and more than 250 locations in over 40 countries worldwide, ANDRITZ is a reliable and competent partner and helps its customers to achieve their corporate and sustainability goals. 
ANDRITZ RECYCLING
The ANDRITZ plant range offers recycling solutions for a wide variety of different applications: Electronic and electrical waste, refrigerators, cables and flexible wires, metals, end of life vehicle parts like oil filters, motor blocks and tires, household, industrial, organic and wood waste as well as rejects from the pulp and paper industry. The service offering includes system and machine modernization, rebuilds, spare and wear parts, on-site and workshop services, optimization of process performance, maintenance and automation solutions, as well as machine relocation and second-hand equipment.