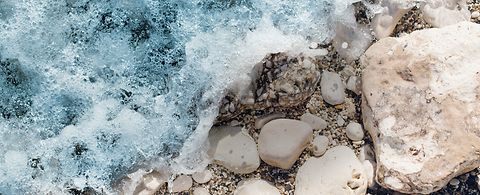 ANDRITZ launches new dilution system for thickeners
2020/10/12
International technology Group ANDRITZ has developed the EvoLute NT dilution system, a new solution for diluting thickener feed that uses the overflow liquid from the thickener to dilute incoming slurries or suspensions to the optimum solid-liquid ratio.
This new, patented system is designed for flow rates between 600 and 9,000 m3/h. The dilution system does not interfere with the thickener settling process and can also accommodate slurries with low pH values. With the different flow rate configurations available, each system can be adjusted flexibly to the individual customer's needs.
The high dilution flow rates that the ANDRITZ EvoLute NT dilution system achieves translate into cost savings through lower power consumption. It has also been optimized in terms of maintenance thanks to easily interchangeable parts that do not require the thickener to be shut down. In addition, the system can be integrated into the thickener automation processes.
In the most challenging applications, reliable clarification and thickening are critical to maintaining continuous production. That is why ANDRITZ has invested decades of expertise with thickening and clarification systems to develop an efficient and cost-effective solid/liquid separation system with a crystal-clear overflow. The dilution process, where liquid is added to the incoming material and the solids concentration is reduced by adding more solvent, is a critical step. Dilution guarantees a perfect solid-liquid ratio in the thickener feed, which in turn enhances the settling rate of particles in the suspension when flocculants are added.
ANDRITZ offers many more dilutions systems covering flow rates of up to 15,000 m3/h for a wide variety of applications. With their unique design features, ANDRITZ thickeners – including the ANDRITZ EvoLute NT dilution system – are considered the most effective and technologically viable systems on the market.
- End -
ANDRITZ GROUP
International technology group ANDRITZ offers a broad portfolio of innovative plants, equipment, systems and services for the pulp and paper industry, the hydropower sector, the metals processing and forming industry, pumps, solid/liquid separation in the municipal and industrial sectors, as well as animal feed and biomass pelleting. The global product and service portfolio is rounded off with plants for power generation, recycling, the production of nonwovens and panelboard, as well as automation and digital solutions offered under the brand name of Metris. The publicly listed group today has around 27,800 employees and more than 280 locations in over 40 countries.
ANDRITZ SEPARATION
ANDRITZ Separation provides mechanical and thermal technologies and services for solid/liquid separation, serving the chemical, environmental, food, mining and minerals industries. The customized, innovative solutions focus on minimizing the use of resources and achieving highest process efficiency, thus making a substantial contribution towards sustainable environmental protection. In addition, the business area offers technologies and services for the production of animal feed and biomass pellets.