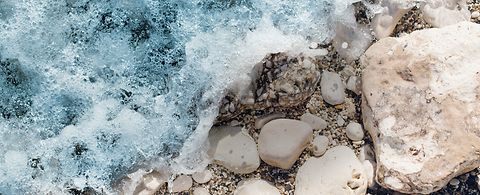 ANDRITZ launches Turbex extractor for optimized valorization of functional nutrients
2022/01/26
International technology group ANDRITZ has developed Turbex, a highly efficient extraction system to produce functional nutrients.
ANDRITZ Turbex helps to produce high-quality extracts from botanicals and natural products and turn waste such as orange peel or brewer's spent grain (BSG) into revenue-generating nutrients.
This patented extraction technology works by generating high turbulence, shear, and cavitation, hundreds of times more than conventional extractors. It uses a series of rotors and stators to cause thousands of cavitation events per second, resulting in higher yields in shorter processing times. Assisted by a counter-current process, ANDRITZ Turbex delivers yields up to 50% higher than conventional systems. The low extraction temperature combined with the short processing time improves the product quality as oxidization of valuable polyphenols and antioxidants is avoided.
Requiring up to 30% less energy than conventional extraction methods, ANDRITZ Turbex has a faster return on investment and less environmental impact. The fact that it does not necessarily require ethanol as an extraction solvent but can operate using only water also reduces both costs and carbon footprint. Thanks to lower investment costs and operating expenses, Turbex also makes by-product valorization an attractive option for a broad variety of applications.
The Turbex extractor is an efficient method of extracting vegetable proteins, polyphenols, essential oils, extra virgin olive oil, antioxidants and (dietary) fiber from waste products such as spent brewer's grain or coffee grounds, botanicals, tea leaves, citrus peel, or cannabis leaves. With the right extraction sequence and process parameters, the valorization process can be optimized in terms of purity and product composition to obtain products with maximum commercial value.
ANDRITZ Turbex can be installed as a retrofit to improve existing process line performance thus making a useful addition to process line solutions such as those in the ready-to-drink-tea market.
ANDRITZ will present the innovative Turbex at the Anuga FoodTec in Cologne, Germany from April 26-29, 2022 in hall 5.1 at booth D-088.
- End -
ANDRITZ GROUP
International technology group ANDRITZ offers a broad portfolio of innovative plants, equipment, systems and services for the pulp and paper industry, the hydropower sector, the metals processing and forming industry, pumps, solid/liquid separation in the municipal and industrial sectors, as well as animal feed and biomass pelleting. Plants for power generation, flue gas cleaning, recycling, and the production of nonwovens and panelboard complete the global product and service offering. Innovative products and services in the industrial digitalization sector are offered under the brand name Metris and help customers to make their plants more user-friendly, efficient and profitable. The publicly listed group has around 26,800 employees and more than 280 locations in over 40 countries.
ANDRITZ SEPARATION
ANDRITZ Separation provides mechanical and thermal technologies as well as services and the related automation solutions for solid/liquid separation, serving the chemical, environmental, food, mining and minerals industries. The customized, innovative solutions focus on minimizing the use of resources and achieving highest process efficiency, thus making a substantial contribution towards sustainable environmental protection. In addition, the business area offers technologies and services for the production of animal feed and biomass pellets.