Get ready for 2021 - a brief look ahead
2020 was an exceptional year in many respects. We have had to learn quickly - and we have learned
The EDANA organization with its "Nonwovens You Say" campaign wants to raise awareness of nonwoven products even among those outside the industry. Consequently to the quote, that 2020 was the "Year of the Nonwoven". Without a doubt, it has been an unprecedented good year for the nonwovens industry in many areas such as hygiene, health and personal protective articles. However, there were also areas such as the automotive sector that suffered as a result of the Corona year. The task now is to catch up again quickly in these industrial areas. We would like to support you in this.

New technologies and back to personal meetings

Numerous indicators point to a return to normality in 2021 after a turbulent 2020. Sectors such as automotive and geotextiles are looking to catch up again. It is therefore very timely that ANDRITZ, with its ProWin technology, has launched the latest version of its web control series for needlepunch lines (also for spunlace lines with crosslapper).
In addition, we will (hopefully) see a return to the successful trade show years. ANDRITZ will welcome you at INDEX, TECHTEXTIL Frankfurt, and ANEX/Since, among others. You can find our complete event calendar here. 

Lessons we learned by 2020
Above all, Corona has taught us to make even more intensive use of the wide range of possibilities for communicating at a distance via the Internet. And so have our customers and partners, and the desire for more control options via the Internet has put ANDRITZ's own IIoT solution Metris even more in the spotlight. Especially after the start-up of an ANDRITZ diaper production line via remote access was largely trouble-free.

But we also had to realize that there is no substitute for the personal encounter with our customers and we have to work on being even closer to our partners. Even when something like the pandemic happens.
That's why you can look forward to seeing what other innovations we present to you in 2021 that will help us identify your wishes and needs even faster.
Our newsletter is heartly recommended so that you can find out at first hand what's new at ANDRITZ Nonwoven & Textile. 
We look forward to seeing you in 2021 - no matter where, no matter when.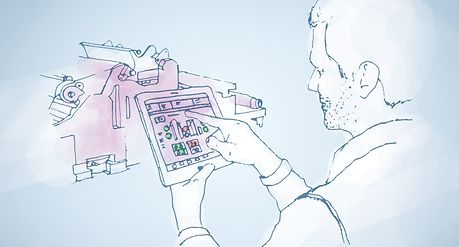 Also hot topics these days:
Discover all nonwovens and textile technologies and equipment made by ANDRITZ: