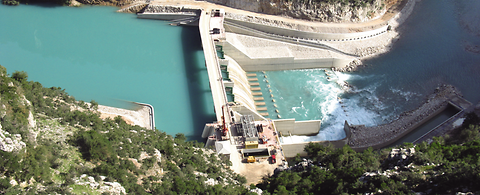 Small and mini hydropower solutions
The Compact Hydro Division is the world leader in products and services for small and medium-sized hydroelectric power plants and offers also competitive solutions for mini hydro power plants.
Small-scale hydro power plants range up to an unit output of 15 MW for Axial and Kaplan turbines and an output of 30 MW for Francis and Pelton turbines while the mini compact hydro installations include Kaplan and Axial units (20 kW - 1,500 kW), Francis units up to 3,000 kW as well as Pelton units up to 5,000 kW.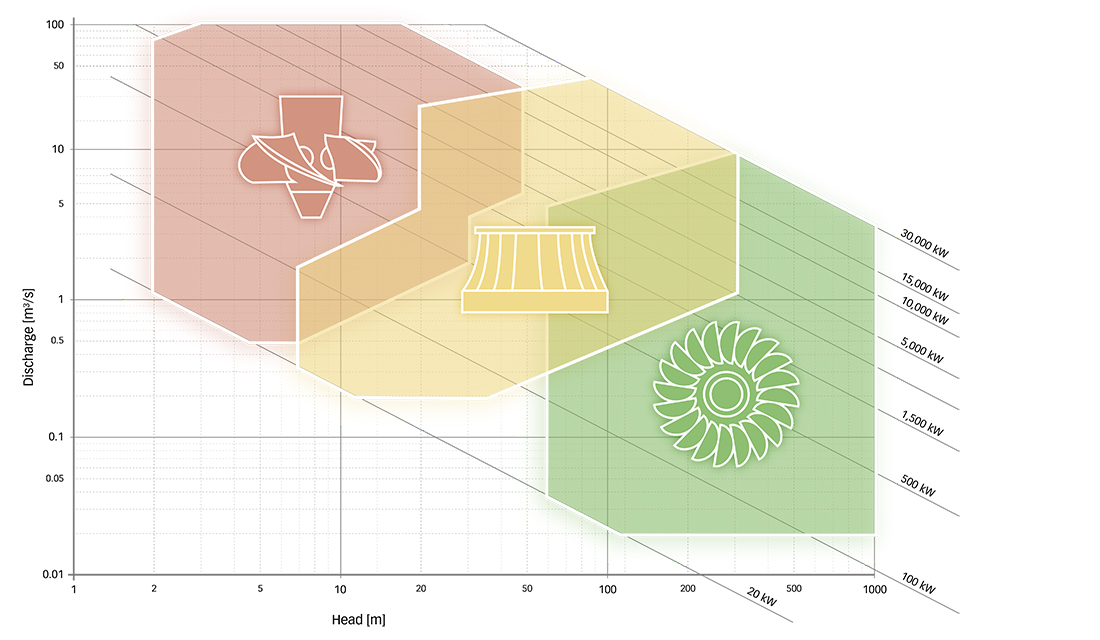 Compact Hydro stands for "water to wire" solutions based on pre-designed modular components and offers a single source of supply for the entire electromechanical equipment, as well as workshop-tested units, reduced dimensions for transportation and short installation times. For Mini Compact Hydro the level of standardization and parametrization was deeper expanded, keeping the same level of performances and quality, for lower investment costs and simplifying operation and maintenance of small hydropower plants.

Features for small and mini hydropower plants
Compact Hydro services include engineering, design, model testing, purchasing, manufacturing, assembly, project management, site management, installation, commissioning, testing, and staff training for all mechanical and electrical equipment:
Hydraulic turbines
Digital speed governors and HPUs
Shut-off valves
Synchronous and asynchronous generators
Automation, control, protection, excitation and synchronization equipment
Electrical power system
Axial units
All guarantees concerning efficiency, output and resistance to cavitations are backed up by model tests in the ANDRITZ Hydro laboratories for three to six bladed runners, double or single regulated, horizontal or vertical axis.
The axial flow turbines are based on a modular design concept with the same key components used for different turbine types.
Mini compact from 20 to 1,500 kW and heads from 2 to 26 m
Small hydro from about 300 kW up to 15,000 kW and head up to 45 m
Belt driven bulb units for very low head application with a head up to 5 m and outputs up to 600 kW
Bevel gear bulb units for head up to 12 m and outputs up to 2,600 kW
ECO bulb units for a net head up to 20 m and outputs up to 10,000 kW
Bulb units for a net head up to 15 m and outputs up to 15,000 kW
PIT units for a net head up to 12 m and outputs up to 10,000 kW
Compact Axial Turbine units (CAT) units for a net head up to 45 m and outputs up to 15,000 kW
S-Type units for a net head up to 35 m and outputs up to 10,000 kW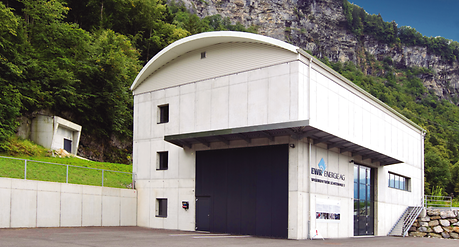 Francis units
The features of the Francis turbines ensure a wide application field according to specific needs. Guarantees of efficiency, output and resistance to cavitation for single and double discharge runners are based on model tests from the ANDRITZ Hydro laboratories.
Francis turbines propose the highest efficiency. As far as the standard concept is applicable, the runner is directly fitted on the generator shaft, which ensures a compact construction and low maintenance.
For smaller units the turbine-generator aggregate is delivered as a complete assembly package ready for immediate installation.
Mini hydro from 20 to 3,000 kW and heads from 10 to 150 m
Small hydro from about 500 kW up to 30 MW and heads up to 300 m
Horizontal or vertical axis
Single or double discharge runners
Spiral intake or open flume
Pelton units up to 30 MW
Guarantees of efficiency and output are based on model tests from the ANDRITZ Hydro laboratories for one to three nozzles in horizontal and three to six nozzles in vertical arrangement.
The flow control of the Pelton turbine, via operation of nozzles and deflectors, provides a high efficiency along the flow range of operation as well as limited overpressure effect over the penstock.
Over the years, the Compact Hydro Division has also developed a strong expertise in special applications for hydraulic turbines, like the energy recovery in Reverse Osmosis desalination process or in the drinking and waste water systems.
Mini hydro from 100 to 5,000 kW and heads from 60 to 800 m
Small hydro up to 30 MW and heads from 50 to 1,000 m
Horizontal, 1 to 3 nozzles
Vertical, 1 to 6 nozzles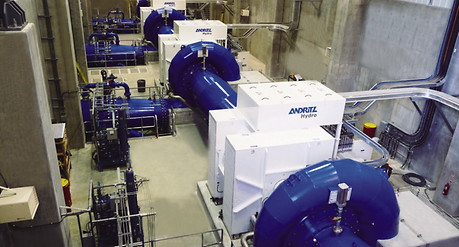 Generators
Synchronous or asynchronous type

Horizontal or vertical shaft

Air or water cooled

Brushless excitation
Electrical equipment
Electrical equipment includes solutions for unit control, protection systems, and cabling and power transmission
To meet the requirements of the market in conjunction with the Compact Hydro turbines, an overall concept has been implemented which comprises both the mechanical and electrical equipment of the powerhouse.
Following the modular concept of the mechanical equipment, we also implement the same approach with the balance of plant:
Generators with AVR 
Control-protection-measuring system 
Digital turbine governor 
Supervisory Control and Data Acquisition (SCADA)
AC-DC distribution 
Auxiliary transformer 
LV and MV-switchgear 
Transformer 
Substation 
Transmission line
This means that the Compact Hydro division is in a position to tender both the hydro-mechanical equipment, as well as the total or partial electrical equipment up to a unit output of 30 MW.