Renace 4 - Guatemala
ANDRITZ HYDRO received an order from Cobra Infrae­structuras Hidráulicas, S.A. for the supply, transport, erection, and commissioning of two 28 MW Pelton turbines for the Renace 4 hydropower plant In March 2016.
The project, located on the lower Canlich River, is part of the Renace Hydroelectric Complex, which – together with Renace 1, 2 and 3 – will become the largest hydroelectric com­plex in Guatemala, with a total installed capacity of 300 MW.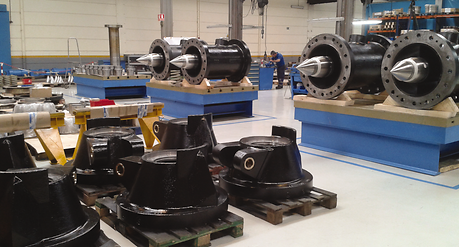 The contractual scope for ANDRITZ HYDRO includes two six-nozzle, vertical shaft turbines, hydraulic power units, a cooling water system, penstock connection pipes, main inlet
valves, and generators. The manufac­turing and pre-assembly of the main turbine components will be done in ANDRITZ HYDRO's workshop in Spain. Start of commercial operations is scheduled for February 2018.
After the successful execution of pre­vious orders for the 120 MW HPP Renace 2 in 2012 and 66 MW Re­nace 3 in 2014, this new order further strengthens ANDRITZ HYDRO's strong position in the Guatemalan hydropower market.
TECHNICAL DATA
| | |
| --- | --- |
| Output | 2×28 MW |
| Head | 489.50 m |
| Speed | 720 rpm |
| Runner diameter | 1,250 mm |