Air density separator
ANDRITZ air density separator is designed to separate heavier density materials, such as stones and tramp metal from the grinding stream of material entering the hammer mill.
The separation of materials takes place as an air stream carries material through the separator. As the material is conveyed over an opening, the heavier materials fall into a trap under the weight of gravity. Lighter materials are conveyed over the opening and into the hammer mill below. An internal magnet also is present to remove ferrous tramp metal from the product stream.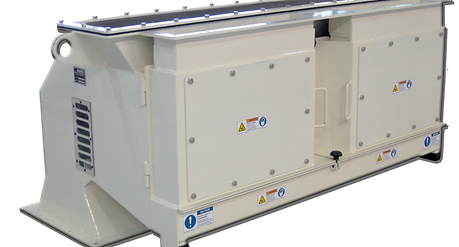 The Air density separator is designed to fit above and work in conjunction with the 43" series 6 hammer mills from ANDRITZ. Available nominal widths include 12", 18", 24", 30", 36", 48", 60" (30cm, 46cm, 61cm, 76cm, 91cm, 122cm, 152cm).