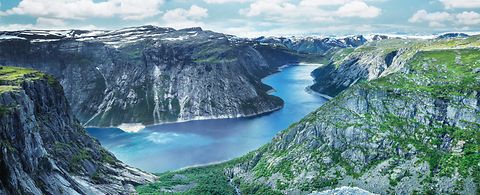 Synchronous Condensers
With ANDRITZ Synchronous Condensers to a secure and stable grid
Maintaining the reliability of the grid is becoming more challenging. Demanding new regulatory requirements and a cleaner, more diversified energy mix are giving rise to new issues for electricity grid operators tasked with maintaining a stable energy supply. ANDRITZ Synchronous Condensers are a reliable, proven, cost-effective, and smart solution for fulfilling these requirements.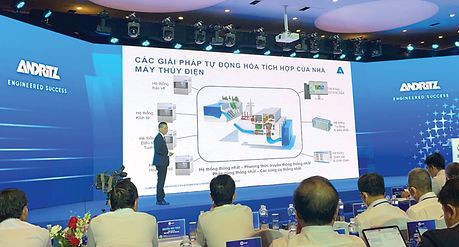 News April 2022
Presentation and Remark Speech by ANDRITZ at EVN Conference on Power Industry Automation in Digital Transformation Trend
Reactive power and more
Synchronous machines in general can be used as generators as well as motors. Typically, a Synchronous Condenser is a classical synchronous machine which is operated to provide reactive power only. Synchronous Condensers are typically installed in existing or new substations though there are alternatives.
Due to the electrical design and the large rotating mass of the rotor, Synchronous Condensers can provide a variety of additional services beyond reactive power for the grid though. In fact, over recent years a distinct shift in the grid services demanded from Synchronous Condensers has been observed.
For instance, Synchronous Condensers are also able to provide dynamic voltage support, additional inertia, and strengthen system short-circuit capacity. Synchronous Condensers are thus capable of supporting Transmission System Operators (TSOs) with multiple grid stabilization services.
Benefits
Providing inertia – improving stability
Dynamic voltage support – overload capability
Short circuit power – essential for system protection
Reactive power – still an important task
Implemented in already existing infrastructure
Click to use 360° view of an ANDRITZ Hydro synchronous condensers
ANDRITZ - More than a century of Synchronous Condensers
From greenfield projects to modernization and uprating, ANDRITZ provides top-tier solutions for all kinds of Synchronous Condenser systems. ANDRITZ' engineering excellence is focused on the entire power train, from the Synchronous Condenser unit with its mechanical and electrical auxiliaries right up to the defined Point of Common Coupling (PCC) with the high voltage transmission system.
For more than 120 years ANDRITZ has supplied numerous synchronous and non-synchronous machines, mainly for generation purposes. Today, approximately 5,000 units are still in service all over the world, relying on decades of experience in plant and system integration in the renewable energy business.
Flywheels for increased inertia
ANDRITZ Synchronous Condensers combined with a top modern high inertia flywheel warrant a secure energy supply and a long reliable operational life of your asset. The ANDRITZ flywheel is characterized by its compactness. This is achieved by optimizing the flywheel rotor geometry providing maximum kinetic energy at short axial dimension. Its main features are a compact flywheel rotor with robust pedestal bearings, flywheel vacuum housing, vacuum sealings and pumps and they come with an ANDRITZ's control system.
Latest references
EnergyConnect, Australia
ANDRITZ is supplying four synchronous condenser systems for the Buronga and Dinawan substations operating at 330 kV to provide inertia energy and dynamic voltage support, thereby enhancing the short circuit level. The units will substantially contribute to the system strength in the Transgrid synchronous area located in New South Wales. The contract is followed by an order for a maintenance agreement.
Read more about EnergyConnect in Australia...
Technical Details
Rated Condenser
| | | |
| --- | --- | --- |
| Output: | + / - 50 MVAr | |
| Voltage: | 12,0 kV, 50 Hz | |
| Rated capacity of eac 100h synchronous condenser: | 120 MVA | |
| Inertia contribution to PCC: | 7 MWs/MVA (natural) | |
| Nominal system voltage: | 330 kV | |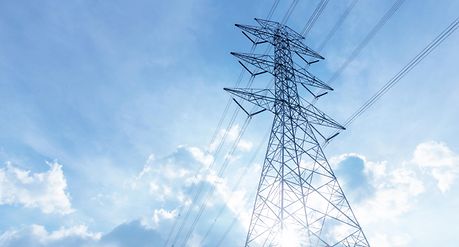 Vineyard, USA
ANDRITZ is supplying two synchronous condenser systems for the 115 kV Barnstable Switching Station in Massa-chusetts to enable the integration of the nation's first utility-scale offshore wind energy project. Vineyard Wind 1 is an 800 MW project located 15 miles off the coast of Martha's Vineyard and will generate electricity for more than 400,000 homes expecting to reduce carbon emissions by more than 1.6 million tons per year.
Technical Details
Rated Condenser
| | | |
| --- | --- | --- |
| Output: | + 171 / - 133 MVAr | |
| Voltage: | 11,5 kV, 60 Hz | |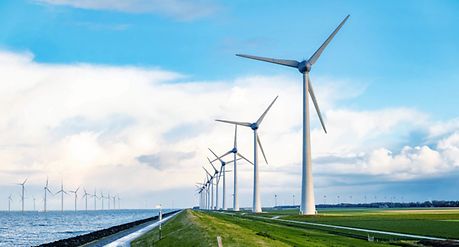 Marmeleiro and Livramento 3, Brazil
ANDRITZ is supplying three synchronous condenser systems for reactive power compensation on three new long-distance transmission lines in Brazil. One system will be installed on the existing Marmeleiro 525 kV substation with another two systems at the new Livramento 230 kV substation.
The scope of supply also comprises the step-up transformer, circuit breaker, automation, control and protection systems, as well as monitoring systems for the Synchronous Condenser and qualities such as vibration, air gap and partial discharge.
Technical Details
Rated Condenser
| | | |
| --- | --- | --- |
| Output: | + 150 / - 90 MVAr |   |
| Voltage: | 11 kV, resp. 13,8 kV / 60 Hz | |
| Speed: | 900 rpm | |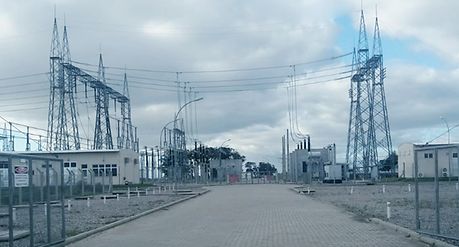 Examples of large rotating machines and modernization projects
ANDRITZ offers large synchronous salient pole machines with a high capacity and inertia, featuring potentially hundreds of cylindrical rotor units as well as the complete automation system.