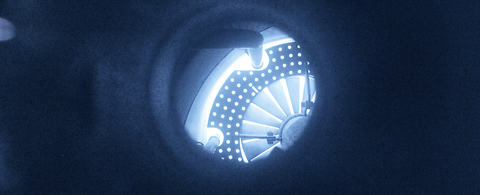 Start-up and load burners
Our start-up and load burners have been developed on the basis of more than 100 successful projects executed in the past 35 years. The main applications are Bubbling Fluidized Bed (BFB) and Circulating Fluidized Bed (CFB) boilers and biomass gasifiers. Our products include start-up burners for over-bed applications, in-duct burners and load burners for low-NOx applications.
Burners are designed for the demanding environment in fluidized bed and recovery boilers. These burners are always customized to meet specific end-users' layout and process requirements. The structures and materials are developed to withstand mechanical wear, chemical erosion and the furnace heat for each specific application. This results in high availability and less need for service and spare parts under demanding furnace conditions.
CFD modelling, several air registers, steam cooling nozzles and high-quality instruments ensure low emissions and high availability.
Start-up and load burners are designed for all traditional fuel oils and combustible gases. A typical start-up/load burner system includes a burner and an auxiliary fuel train. A burner management system is also available as an option.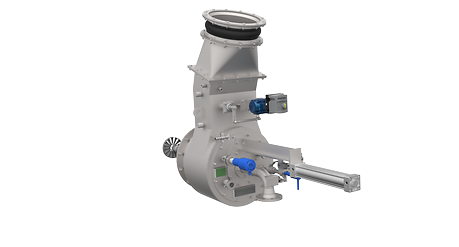 Start-up burners
Application:
BFB/CFB boilers and gasifiers, hot gas generators
Fuel:

Natural gas, LPG, light fuel oil, heavy fuel oil

Burner capacity:
1-35 MWth
Operating mode:
Modulated
Turndown:
At least 3:1
Atomizing medium (fuel oils):
Dry pressure air, 600 kPa (g)/saturated steam
Combustion air:
Normal fresh/preheated air, 2.5-5 kPa
Air/fuel ratio:
0.7-1.1
Cooling air:
If the burner is shut down, 10-15% of the combustion air supply should be left on as a source of cooling air for BFB/CFB applications
Ignition device:
High energy spark igniter, 4-12 J
Natural gas/propane operated igniter, 120 kW
Load burners
Application:
BFB/CFB boilers and gasifiers, hot gas generators
Fuel:
Natural gas, LPG, light fuel oil, heavy fuel oil
Burner capacity:
2-60 MWth
Operating mode:
Modulated
Turndown:
At least 4:1
Atomizing medium (fuel oils):
Dry pressure air, 600 kPa (g)/saturated steam
Combustion air:
Normal fresh/preheated air, 2.5-5 kPa
Air/fuel ratio:
1.1-1.2
Cooling air:
If the burner is shut down, 10-15% of the combustion air supply should be left on as a source of cooling air for BFB/CFB applications
Ignition device:
High energy spark igniter, 4-12 J
Natural gas, propane operated igniter, 120 kW
Emission values:
NOx: <100–200 mg/Nm³ (O2 3%) depending on application