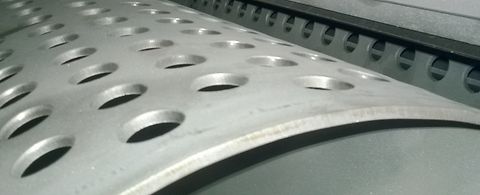 ANDRITZ belt presses
Revolutionary dewatering technology for the environment industry
ANDRITZ revolutionizes the world of dewatering with its range of belt presses dedicated to the environment industry. Engineered with the operator in mind, our low-profile design provides modular flexibility, quality design, and low maintenance, without compromising on performance. ANDRITZ belt presses are ideal where highest dry solids and throughput capacity are required, and they are the most advanced belt filter press on the market today.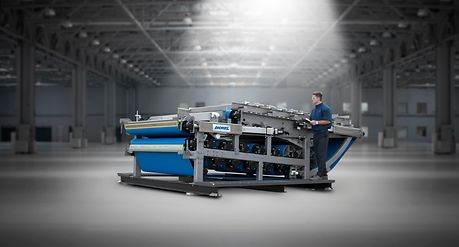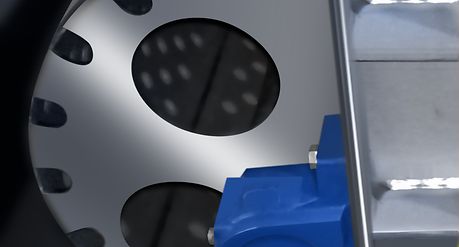 ANDRITZ low-profile belt press SME and SMX simplifies operation and maintenance significantly and lowers cost of ownership.
Low profile
The low-profile design eliminates the need for costly platforms. With an overall height of only 152 cm, the gravity zone is at a convenient height for operational and maintenance requirements. Access for maintenance has been improved, and by eliminating the need for platforms, the installation costs are dramatically reduced.
Easy maintenance
With reduced installation costs, the lowprofile architecture will also improve your accessibility for routine and planned maintenance. No more need for a platform or ladders to access the gravity zone. Every aspects of the SME-Q and SMX-Q belt presses are at a convenient, low level, for the benefit of the operating staff and for more safety.
Modular design
Using modularity to the optimum, the SMX-Q and SME-Q belt presses allow a flexible number of rolls for the S-zone (either seven, eight or twelve) without requiring any alteration to the frame. Furthermore, the simple addition of a third belt gravity zone enables feed material with low solids to be dewatered more easily and more effectively.
Wide gravity zone and optimized camber wedge
An improved headbox will ensure perfect distribution of the sludge. Our wide gravity zone will allow efficiently process flow without having to utilize any additional thickening equipment. The optimized camber wedge will ensure gradually increasing pressure, minimizing the possibility of extrusion.
Your benefits
Low-profile structure for a smaller machine footprint and ease of access for operator (no platform needed)
Continuously increasing pressure for perfect dewatering
Highest throughput of up to 50% more than comparable competitor machines
Lowest residual moisture of final product thank to extended dewatering area (7, 8 or 12 S-rolls)
Flexibility increased by modular design
Low energy requirement, reduction of polymer consumption, ease of maintenance, and hydraulic capacity increased for significant cost savings and best operator safety
Typical applications
Thickening and dewatering in one stage (thank to efficient thickening zone or combined with gravity belt table)
Municipal and industrial sludge
High efficiency in specific applications: pulp & paper, manure, biogas, slaughterhouse, chemical sludge, etc.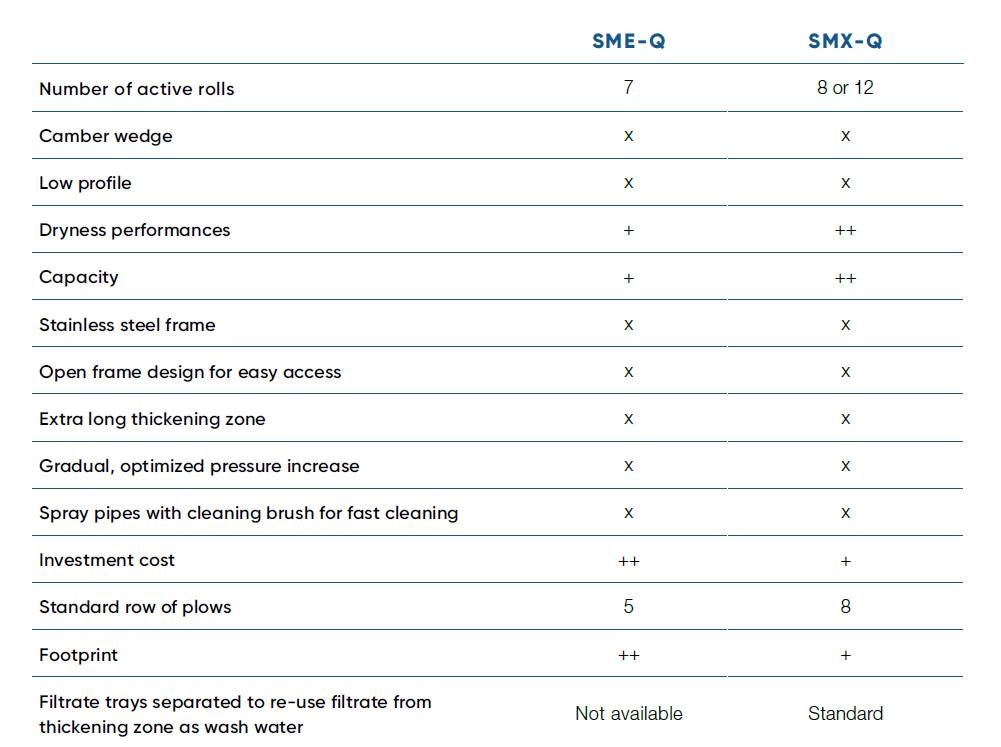 PowerPress G belt presses
On top of these innovations, ANDRITZ is still proposing the PowerPress G. This belt press for mechanical dewatering is a robust and efficient but nonetheless reasonably priced dewatering unit for a large number of sludge. Its long filtration zones and high pressures ensure optimum dryness levels, and the reduced polymer consumption and ease of maintenance induce significant cost savings.
Combines ideally with PowerDrain Mini (gravity table)
Available belt width: 1m
Throughput : 150 kg DS/h/m