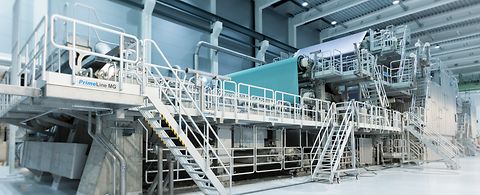 ANDRITZ COMO S.r.l. Unipersonale
First-class design of paper and board machines
With over 100 years of tradition, the design office at ANDRITZ COMO has been involved in rebuilds and the design of new paper and board lines all over the world and has many years of experience in mechanical design.
ANDRITZ COMO S.r.l., a subsidiary of ANDRITZ AG, is a modern and dynamic company that enhances the prestige of a name traditionally synonymous with reliability, innovation, and state-of-the art technology.
The company is located in Grandate (CO), Italy, and has highly qualified personnel for the mechanical design of paper and board machinery. Ever since the company was founded in 2011, ANDRITZ COMO has offered advanced design solutions for rebuilds and for new paper and board production lines worldwide. An experienced group of experts in technology, applications, project management and sales provides local support to accompany the activities of the Group's headquarters at ANDRITZ AG by offering comprehensive services for ANDRITZ customers in the Mediterranean region. The highly motivated staff at ANDRITZ COMO are what distinguishes our company, which continues to support the paper industry in the planning and implementation of new investment projects by designing solutions with the utmost attention to detail, using materials of excellent quality that provide state-of-the-art performance.
A staff of experienced engineers is qualified to offer the ultimate solutions, with the ambition to fulfill even the most demanding requirements of our customers.
The tradition of more than a century of activity in this field and our experts' careful selection of solutions reward the confidence our customers place in ANDRITZ COMO.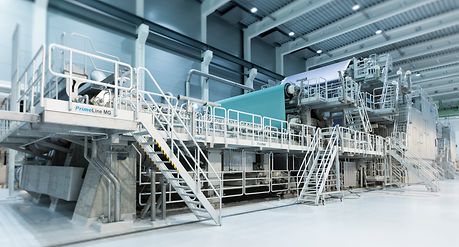 ANDRITZ COMO serves its customers with:
Tailor-made mechanical design
Qualified technology and project management support
Sales support
Efficient after-sales service
History of ANDRITZ COMO
2007

        

Etteplan-Como design department enters into cooperation with ANDRITZ AG

2011

ANDRITZ COMO is founded;
The company becomes part of the ANDRITZ GROUP, which is based in Austria.
Mechanical design for paper and board machines and sales support;

2012

 

Technology support for paper and board projects

2015

 

Project management support for paper and board projects

2017

 

Sales and start-up support for tissue machines
ANDRITZ COMO S.r.l. | Grandate