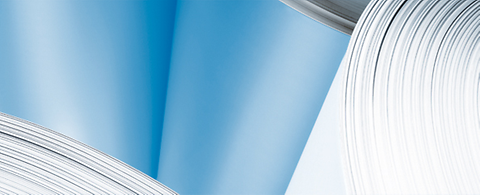 ANDRITZ - Pruyn's Island Technical Center, USA
R&D and testing services for biomass pretreatment and pulp mill optimization
The Pruyn's Island Technical Center (PITC) of ANDRITZ Inc. is located in Glens Falls, NY USA and supports global testing and R&D activities for ANDRITZ customers and other entities.
PITC is home to a full staff of chemical, process, and mechanical engineers with over 100 years of total experience. It offers a full range of services:

Confidential contract laboratory testing
R&D for established and emerging technologies (lingo-cellulosic biofuels and bio-chemicals, specialty pulping and bleaching, metal corrosion, etc.)
Mill technical process support (analysis, samples, optimization)
Process audits and on-site analysis (with complete technical reports)
Specific areas of expertise include:
Raw materials classification
Size and thickness distributions
Bark and sand content
Bulk density and biomass density
Refining (12" disc refiner)
TORNADO pulping
Solids flow and friction characteristics
Cooking/chemical treatment
Continuous and batch pulping simulations
Modified and conventional pulping processes
Auto hydrolysis (biofuels and dissolving pulps)
Corrosion testing
Pulp bleaching (EC, ECF, TCF)
Pulp physical properties
Fiber size/morphology
Strength testing (PFI beating)
Brightness and opacity
Drainage and freeness
Shive analysis (Pulmac, Somerville, and Valley screens)
Biomass pretreatment
Steam explosion (batch-type)
Liquid/solid separation
Acid or alkaline hydrolysis
1- or 2-stage pretreatment
Torrefaction
BioRefinery laboratory
Saccharification and fermentation of lingo-cellulosic materials
Fast glucose/ethanol analysis (YSI)
Microwave hydrolysis
Particle analysis (Malvern)
Chemical analysis
Component analysis (solids and liquids)

Carbohydrate (glucose, xylose, mannose, arabinose, galactose)
Degradation products and organic acids
Lignin
Solvent extractives (water, ethanol, acetone)
Ash

Elemental metals
Elemental C, H, N, O, S
Karl Fisher moisture
Lime and lime mud
Heating value (calorimetry)
Viscosity (capillary and Brookfield)
Kappa number
COD
Applying the results
PITC can assist with data interpretation and problem solving. PITC specialists can perform process simulations to obtain data for process optimization, new process design, and commercial plant design. Process performance can be forecast based on analysis of mill vs. lab ratios. The results from PITC's professionally calibrated and sophisticated laboratory instruments can also be used to verify/validate mill testing methods and equipment.
ANDRITZ Inc. | Glens Falls