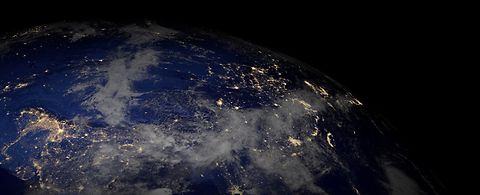 ANDRITZ AG, Rep. Office Moscow
Whatever solid/liquid separation you are looking for, we have the right solution for you.
ANDRITZ Separation provides mechanical and thermal technologies and services for solid/liquid separation, serving the chemical, environmental, food, mining and minerals industries. The customized, innovative customer solutions focus on minimizing the use of resources, achieving highest process efficiency and waste reduction, thus making a substantial contribution towards sustainable environmental protection. All supported by innovative automation solutions (Metris addIQ control systems) and the proven ANDRITZ service.
Mining and minerals industry
Highly efficient separation solutions for iron ore, coal potash, precious metals and more; including tailings treatment.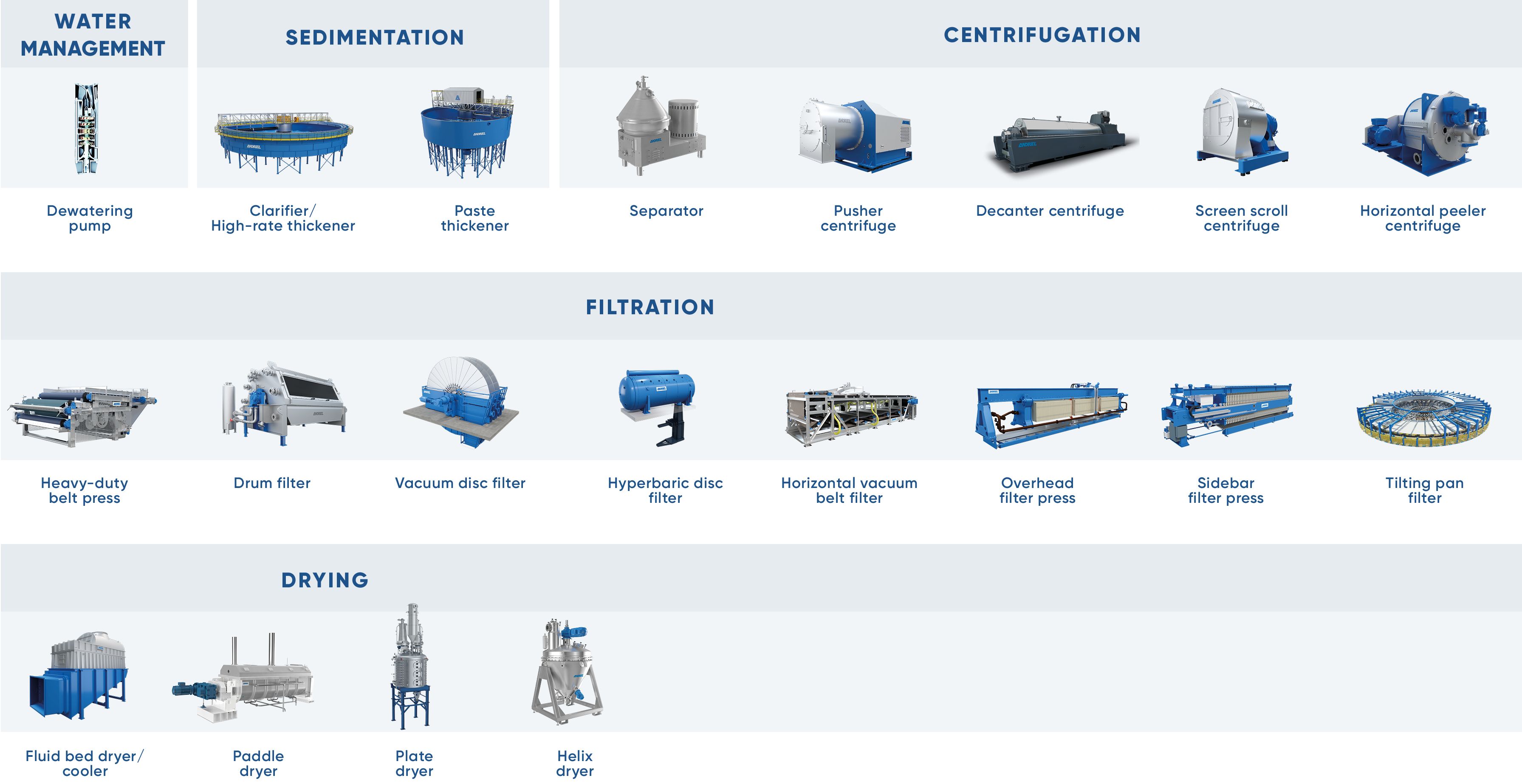 Chemicals industry
Equipment for high-grade fine chemicals, cosmetic or pharmaceutical ingredients, as well as for petrochemical, agrochemical, or bulk products.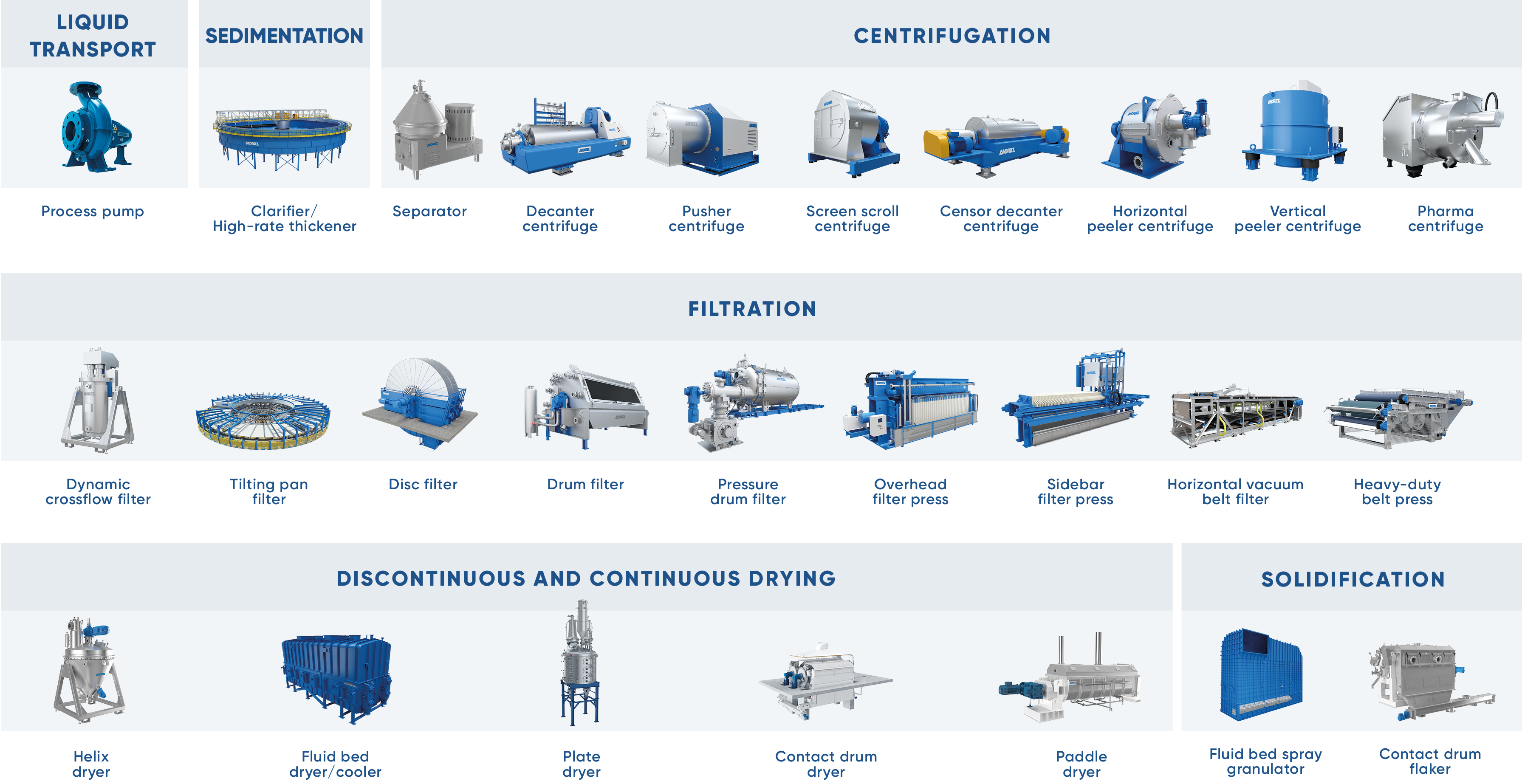 Environment industry
Screening, thickening, dewatering, and drying solutions for industrial and municipal wastewater.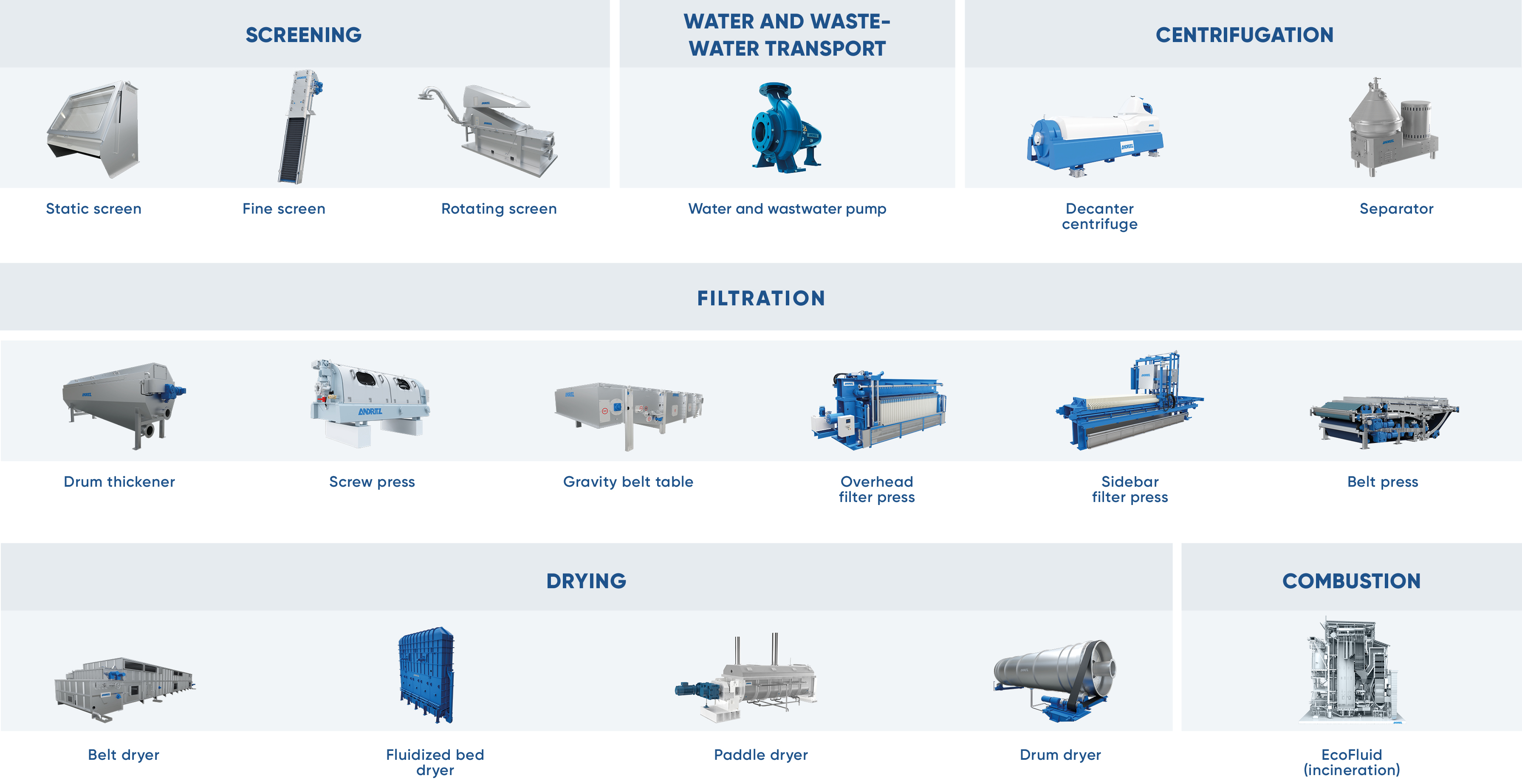 Food industry
From presses and centrifuges to filters, screens, and drying systems for food and beverage production.

Worldwide service and support for non-stop productivity
Our installed base of more than 55,000 separation solutions and systems means we take service extremely seriously. Whether it's consulting, process optimization, repairs, upgrades, spare and wear parts, operator training, or service agreements, we work closely with all of our customers to ensure a lifetime of efficiency and reliability.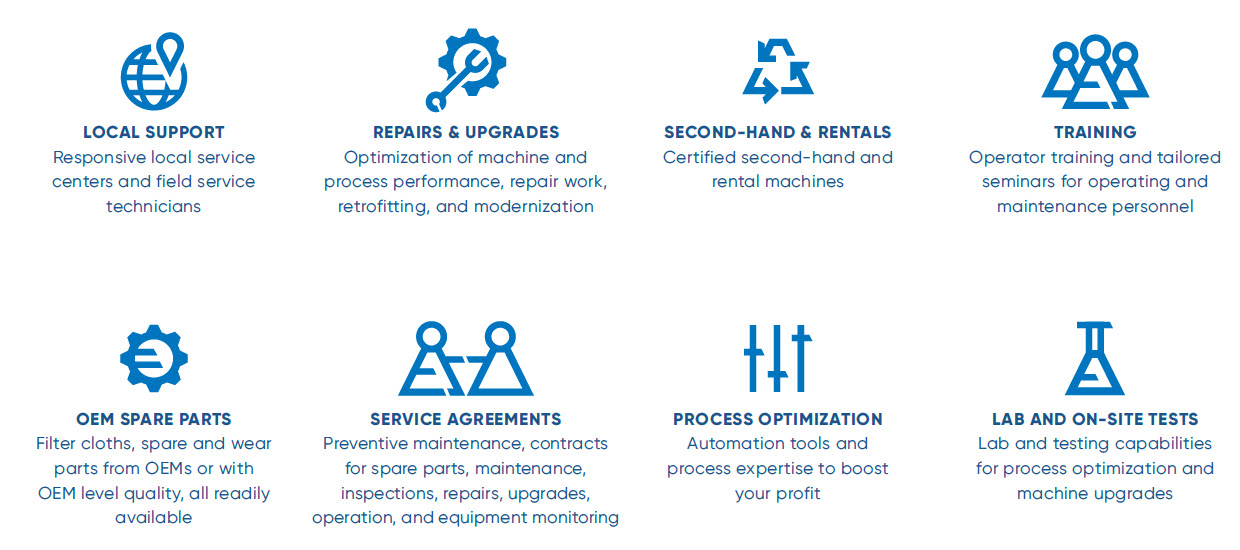 Intelligence for machine and process control: Metris addIQ control systems
With Metris addIQ, you have a well-proven, intelligent control solution for industrial processes and machines. Our solid/liquid separation specialists use their in-depth expertise to provide scalable solutions that are individually tailored to regional and application requirements. Whether you're automating new equipment or upgrading to extend the lifecycle of existing systems, we find the ideal solution for you. Metris addIQ covers all levels of automation, starting at basic automation (machine, process, and plant control), to upgrades, and add-ons for process optimization. Together, you have a full range of optimized solutions that help reduce maintenance efforts and ensure preventive service for your machines and plants. These are all delivered from a single source and always individually tailored to your business demands. addIQ control systems are port of Metris, the ANDRITZ brand for digital solutions.