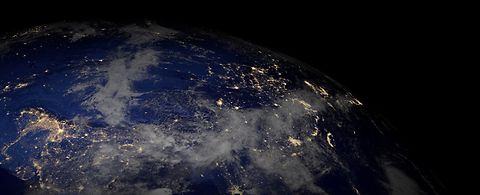 ANDRITZ Separation GmbH
The leader in highly efficient filtration technology
ANDRITZ Separation GmbH, with locations in Cologne, Krefeld, Selb and in Vierkirchen, Germany, is part of ANDRITZ SEPARATION – the world's leading separation specialist. For more than 150 years, ANDRITZ SEPARATION has been a driving force in the evolution of separation solutions and services for industries ranging from environment to food, chemicals, and mining & minerals.
The specialist for highly reliable filters and centrifuges
ANDRITZ Separation GmbH is a provider, developer, and manufacturer of filter presses, decanter centrifuges, Krauss-Maffei peeler and pusher centrifuges as well as drum, disc, and dynamic crossflow filters. The broad range of uses includes highly abrasive applications in mining, corrosive, and explosive processes for the chemical industry as well as hygienic applications for the pharmaceutical and food industries.
Complete solutions from a single source
Our innovative technologies and comprehensive services help you to boost your capacity, maximize your profitability, and ensure the success of your projects – from single machines to complete solutions. It is our primary objective to provide you with the best possible consulting on all aspects of solid/liquid separation. Based on this objective, our service offering includes efficient process automation for machinery and equipment as well as the addition of peripheral units to complete process technology systems. We offer system-based solutions – from a single source.
Test our lab
Our experienced separation specialists offer you professional advice in order to determine the technologies from our wide portfolio that are most appropriate for your application. We also include the upstream and downstream process tasks in our considerations and evaluate single-step or multiple-step process solutions, typically trying to reduce the number of subsequent unit operations. We have tested more than 5,000 products. With this experience as the basis, we are able to find the best solution for you.
Service from A to Z
With our comprehensive service, we ensure trouble-free and cost-effective operation of your equipment and plant. From the initial testing phase to project planning and manufacturing, to installation, maintenance, and process optimization, ANDRITZ Separation GmbH is your competent partner at all stages of a project.
Our portfolio at a glance
Products and services
Complete systems for solid/liquid separation

Filter presses

Decanter centrifuges type A

Pusher and peeler centrifuges
Pressure and vacuum drum filters
Vacuum disc filters
Dynamic crossflow filters
Automation technology
After-sales service
Testing services
Neutral review of suitable technologies in a first set of lab-scale trials
Additional trials for process optimization
Complete test report recommending the best solution for your separation process, including scale-up information for the production equipment
Process warranties – also for new products
Long-term trials at your site with our rental machines
ANDRITZ Separation GmbH | Köln