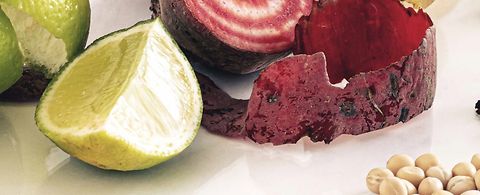 Imagine - Explore - Create
Together. At our Food Innovation Xperience center.
The ANDRITZ Food Innovation Xperience center offers customers the opportunity to find the ultimate manufacturing process for their specific requirements. Investigative trials and analytical measurements, supplemented with ANDRITZ expert knowledge, advanced state-of-the-art technology, and innovative, high-tech automated systems, result in excellent line solutions. 
Cutting-edge separation, dewatering, and drying solutions and extensive process knowledge have been brought together in one location with one goal: To be the best partner for our customers and find the ultimate solution together.
Various possibilities
ANDRITZ experts support customers in optimizing their existing process, to reduce carbon footprint or valorize side streams. On top of this, the Food Innovation Xperience center is the ANDRITZ R&D center where innovations on our food and feed manufacturing equipment are tested and proven before they are incorporated in our standard design. Discover how we are pushing the boundaries of separation to provide innovative products and services for humans and animals worldwide.
Collaborate and innovate
Developing new, sustainable food ingredients and food manufacturing processes has become particularly important today as food and feed manufacturers must respond to the fast-changing market and consumer demands, governmental regulations and environmental requirements.

Let's bring your idea to life
We encourage entrepreneurial behavior and offer our customers access to process, product and automation expertise. Therefore, this new test center is equipped with the latest dewatering, drying, extraction and milling technologies from ANDRITZ, enabling customers to conduct feasibility studies, pilot plant tests for scale-up or R&D activities under food-grade or even ATEX conditions.
Contact us for more information
Just complete this form and we will get back to you right away.
Where to find us
ANDRITZ Gouda B.V.
Coenecoop 88
2741 PD Waddinxveen
The Netherlands