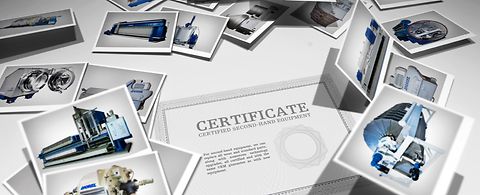 Second-hand equipment and rentals
for fast, reliable, and flexible solutions
Why buy new solid/liquid separation equipment when you can get it secondhand, with the latest upgrades and automation technologies, at a fraction of the cost? Or why not simply rent
to meet your short-term production needs?
At ANDRITZ SEPARATION, we offer a wide range of second-hand machines that can be purchased "as is" or OEMcertified with new wear and standard parts, technology upgrades, and warranties. We will also consider purchasing your machines if they are no longer in operation. If you are looking for cost savings or temporary rentals, we're certain to have a solution that's right for you.

Take advantage of our 150 years of OEM experience gained from an installed base of more than 55,000 machines. Let our global team of solid/liquid separation specialists help you improve safety, reduce costs, and save on power – for a vast number of well-known OEM brands.